Cathay Pacific and Air New Zealand extend services
<p dir="ltr" style="text-align: justify;">Mar 02, 2017: Cathay Pacific will introduce its new seasonal service between Hong Kong and Christchurch from december 2017, directly linking the two cities complementing the airline's existing service to Auckland.</p> <p style="text-align: justify;">This non stop service will operate three time a week, departing Hong Kong <span class="aBn" tabindex="0" data-term="goog_235396289"><span class="aQJ">on Wednesday</span></span>, […]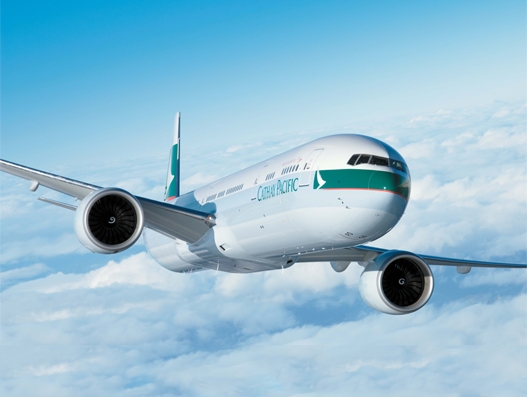 Mar 02, 2017: Cathay Pacific will introduce its new seasonal service between Hong Kong and Christchurch from december 2017, directly linking the two cities complementing the airline's existing service to Auckland.
This non stop service will operate three time a week, departing Hong Kong on Wednesday, Friday and Sunday using technologically advance Airbus A350 aircraft.
The new service will operate between Dec 1, 2017 to Feb 28, 2018 and will complement Cathay Pacific's current seasonal double daily flights to Auckland as well as strategic partner Air New Zealand's daily service between Hong Kong and Auckland.
Paul Loo, director corporate development and IT, Cathay Pacific said, "The new Christchurch service will meet customer demand for travel to New Zealand throughout the southern hemisphere's peak summer months, as well as provide a convenient option for South Island based travellers looking to fly on Cathay Pacific to Asia and beyond via the Hong Kong hub."
"We are an airline that puts the needs of our customers at the heart of every decision we make. Christchurch, and indeed the South Island as a whole, is a magnificent part of the world, so we will be able to connect this new destination direct with our Hong Kong home," said Loo.
Cathay Pacific and Air New Zealand will also extend their strategic alliance partnership on services between Hong Kong and New Zealand for a further five years until 2022, subject to continuing regulatory approvals.
"We have extend our alliance with Air New Zealand, which has allowed our two airlines to maximise synergies and better meet our customer's needs," Loo added.
Stephen Jones, chief strategy, networks and alliances officer, Air New Zealand, said, "Through our agreement with Cathay Pacific we have been able to stimulate travel between New Zealand and Hong Kong and importantly grow inbound tourism from this market with visitor numbers up 130 percent since the alliance was first signed. By extending our alliance we hope to further grow these services and continue to deliver a range of benefits to the travelling public."