Carol Kijac joins SEKO Logistics as chief sales officer
Jan 12, 2016:In order to drive the next phase of its global expansion, Carol Kijac has been appointed chief sales officer of SEKO Logistics. At SEKO she is held responsible for global, local and strategic sales as well as marketing and sales training.
Carol Kijac has to report to William J. Wascher, chief executive officer of SEKO Logistics'. Carol's appointment is timed to build on another strong year of growth for SEKO Logistics in 2015 with its revenues for the US, UK and China alone exceeding $525 million. It also comes just eight months after SEKO selected New York-based Greenbriar Equity Group as its new equity partner to help implement its global growth strategy, both organically and through acquisitions.
Carol Kijac, said, "I'm looking forward to leading the company's sales and growth strategy because of the talent of the SEKO organisation and the creative solutions they've developed for their customers, both from a technology and service perspective. I am extremely excited to be part of this dynamic and award-winning team."
Carol spent over 17 years of her career with Expeditors, as vice president sales & marketing. During this time she helped to grow annual net revenue contribution from $15 million in 1999 to $500 million in 2012. Before joining Expeditors, at the start of her career she spent two years with UTi working in route development, regional sales and as a national accounts manager.
Prior to taking up her new post with SEKO Logistics, Carol was the Principal of Peripheral Vision LLC, providing sales and business process consulting for global service organisations. At SEKO she is responsible for global, local and strategic sales as well as marketing and sales training.
Wascher said, "Carol's track record, particularly at Expeditors, speaks for itself and we are delighted that she has chosen to lead our sales and marketing at such an exciting time for our global business. Her 'solve versus sell' approach is a perfect fit for SEKO's business model. Using our service capability and unique, customizable technology, Carol will lead our client acquisition and development with the emphasis on building sustainable customer partnerships. She is highly respected in the industry and by customers for her ability to understand the complexities of the supply chain. She understands the language of the customer and will help us to further align SEKO and our great solutions to identify and deliver more value to our customers."
You may also like:-
---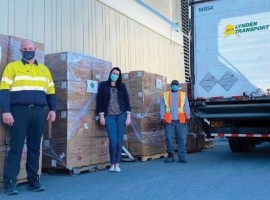 Logistics
The shipment, which was the largest donation received from private industry, included 12,500 isolation gowns, 100,000 N95 masks and 400,000 surgical masks.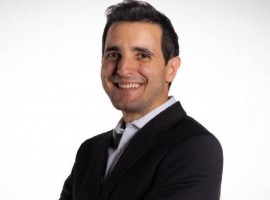 Air Cargo
Otávio joined LATAM Airlines Group in 2015, initially working in cargo planning and commercial areas but since 2019, he was LATAM Cargo Brazil's Operations vice president.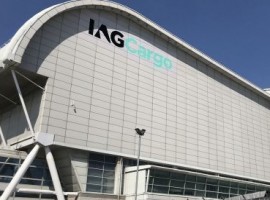 Air Cargo
The large amount of high dense engineering goods, destined for Europe & North America, that made the difference on weight.