Cargotec signs IoT deal with Orange for intelligent cargo handling
December 12, 2017: Finland-based leading cargo, shipping and load handling solutions provider Cargotec has signed a three-year worldwide IoT connectivity agreement to with Orange Business Services. According to the agreement, Orange is expected to provide its IoT connectivity service which will offer tangible business benefits to Cargotec, thereby enabling new digital services, and deliver higher […]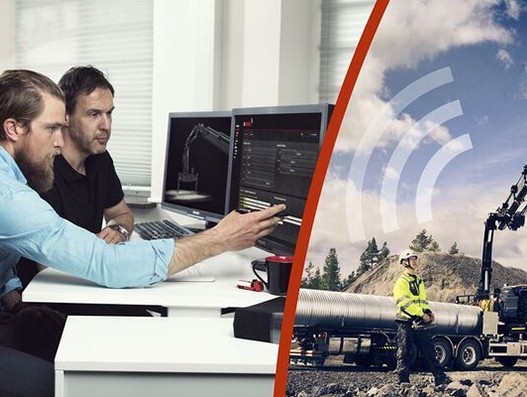 December 12, 2017: Finland-based leading cargo, shipping and load handling solutions provider Cargotec has signed a three-year worldwide IoT connectivity agreement to with Orange Business Services.
According to the agreement, Orange is expected to provide its IoT connectivity service which will offer tangible business benefits to Cargotec, thereby enabling new digital services, and deliver higher degree of operational efficiency—both internally and further down the value chain at the customer level.
It will include seamless IoT SIM card ordering, simple activation and tracking through a dedicated portal, one price per IoT SIM card regardless of location and scalable connectivity reaching 220 countries and territories.
Cargotec's business areas, such as Kalmar, Hiab and MacGregor are leading players in their fields, and they have a unique position to optimise global cargo flows and create sustainable customer value.
Kalmar offers cargo handling equipment and automated terminal solutions, software and services that are used in ports, terminals, distribution centers and various industries.
Hiab offers on-road load handling solutions to customers operating in the land transport and delivery industries, while MacGregor offers solutions and services for marine cargo and offshore load handling.
The IoT connectivity solution from Orange will integrate intelligence into the machinery to provide better collaboration for daily operations, monitor and maintain equipment to enable the highest possible uptime and react remotely before problems arise. It will also help Cargotec develop insightful data-driven services.
"A reliable IoT communications infrastructure, global presence, with local support everywhere in the world, and an attractive business model are vital for us to become the leader in intelligent cargo handling. We chose Orange Business Services for these reasons," said Soili Mäkinen, CIO, Cargotec.
"Cargotec is determined to grow its business through strong customer focus and improved IoT services that are vital in its development. We are happy to have been selected as their provider of choice and to help enable their ambitions to lead and transform the cargo handling business globally," said Fabrice de Windt, senior vice president, Europe, Orange Business Services.
Orange already supports over 14 million connected devices through its Datavenue IoT and data analytics solution across a variety of sectors, including automotive and transport, smart cities, industry and manufacturing and daily life (smart home, healthcare and wearables.