cargo-partner's iLogistics Center Ljubljana commences operations
Aug 14, 2019: Last week cargo-partner announced that its modern warehouse complex near Ljubljana Airport in Slovenia has commenced operations this month, ahead of its official opening in September 2019. Throughout the month of August, cargo-partner's other offices and warehouses in Ljubljana, including the Slovenian head office, are being gradually relocated to the new facility. […]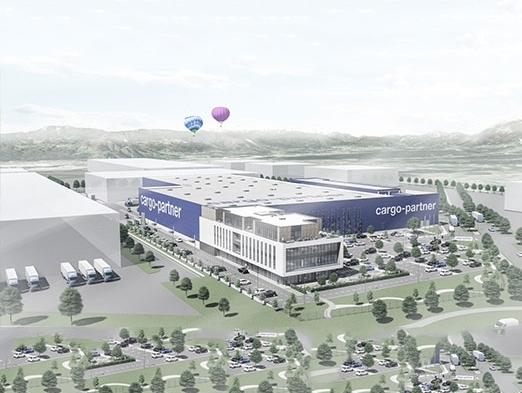 Aug 14, 2019: Last week cargo-partner announced that its modern warehouse complex near Ljubljana Airport in Slovenia has commenced operations this month, ahead of its official opening in September 2019.
Throughout the month of August, cargo-partner's other offices and warehouses in Ljubljana, including the Slovenian head office, are being gradually relocated to the new facility.
The iLogistics Center has 25,000 square meters of warehouse space and 4,000 square meters of office space. It will serve cargo-partner's clients in Slovenia as well as other Central and South-East European countries.
cargo-partner offers short and long-term storage as well as a comprehensive portfolio of value added services including picking and packing, labeling, cross-docking, consolidation, multi-channel distribution, e-fulfillment and other contract logistics services.
The warehouse has 44 truck loading docks and a storage capacity of over 20,000 pallet slots. In addition, the location offers a 6,000 m² small parts store as well as 5,000 m² of cross-dock and block storage areas.
Viktor Kastelic, managing director of cargo-partner in Slovenia said: "The new iLogistics Center is a big milestone for cargo-partner in Slovenia and we are certain it will boost our growth not only locally in Slovenia, but in the wider region as well."
This new center will create 30 new jobs in the first stage.
cargo-partner has been present in Slovenia since 1996 and currently has over 100 employees in the country.