cargo-partner to handle logistics for Albonair's exhaust aftertreatment system
April 9, 2018: Austria-based leading full-range info-logistics provider, cargo-partner GmbH, will be handling weekly air and sea freight transportation of exhaust aftertreatment system for Dortmund-based Albonair. Albonair is a leading manufacturer of exhaust aftertreatment systems primarily for diesel engines used in commercial vehicles. cargo-partner has been providing logistics solutions to Albonair since last several years. […]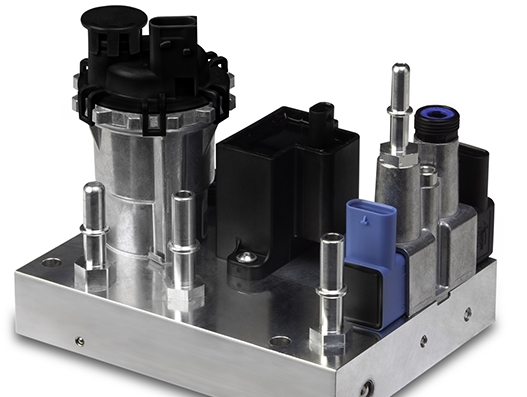 April 9, 2018: Austria-based leading full-range info-logistics provider, cargo-partner GmbH, will be handling weekly air and sea freight transportation of exhaust aftertreatment system for Dortmund-based Albonair.
Albonair is a leading manufacturer of exhaust aftertreatment systems primarily for diesel engines used in commercial vehicles.
cargo-partner has been providing logistics solutions to Albonair since last several years. It has proven ability to provide flexible supply chain management and personal consultation from a single source.
Albonair specialises in developing and producing urea dosage systems for on-and off-road commercial vehicles. Since worldwide emission norms for diesel engines are becoming more stringent, the demand for cost-efficient exhaust aftertreatment solutions continues to increase.
As one of the most modern providers in the market, Albonair relies on innovative technology, developed and produced in-house. The automotive sector — arguably more so than any other industry — represents the demand for efficient methods of dealing with complex supply chains, within the framework of globalised production processes.
To meet requirements of a challenging business environment, cargo-partner was the best choice for Albonair, as it offered reliable and versatile logistics services, including flexible solutions in sea, and road transportation, besides customs clearance services.
cargo-partner also has the capacity to handle communication, shipment tracking and documentation from a single source.
Convinced by the comprehensive, process-optimised service package that was elaborated in close cooperation between Albonair and cargo-partner, Michael Franke, head of logistics projects, Albonair said: "No matter whether it's optimal transport solutions or comprehensive supply chain management, Albonair can focus on its strengths and core competencies, while cargo-partner can handle the most important logistics services to our full satisfaction."
Thanks to cargo-partner's long-standing cooperation with airlines and ocean carriers, it can reliably secure cargo space for Albonair's weekly air and sea freight transports.
It includes LCL services between Albonair's headquarters and its locations in Taicang, China or Chennai, India. Whenever necessary, cargo-partner also has the expertise to organises same-day emergency shipments through airfreight, from various locations. Most recently, cargo-partner handled 100 tonnes of freight for for Albonair.
In addition to transport services, the door-to-door solution of cargo-partner, includes warehousing, consolidation of shipments and import customs clearance.
Its spot visibility & collaboration platform ensures transparency along the entire transport chain, and streamlines communication and document management for both companies.