cargo-partner rolls out SPOT's Time Slot Management module for warehouse ops
Nov 8, 2019: Logistics provider cargo-partner has started making use of the Time Slot Management module of the cloud-based supply chain management platform SPOT, in order to waiting times and optimise ramp utilisation at warehouses. This newly added module supports carriers and warehouse operators in scheduling time slots for loading and unloading activities at warehouse […]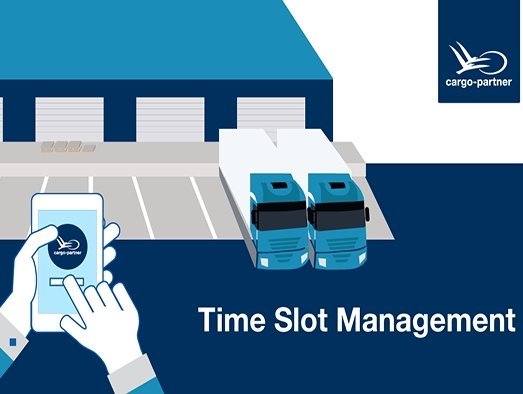 Nov 8, 2019: Logistics provider cargo-partner has started making use of the Time Slot Management module of the cloud-based supply chain management platform SPOT, in order to waiting times and optimise ramp utilisation at warehouses.
This newly added module supports carriers and warehouse operators in scheduling time slots for loading and unloading activities at warehouse locations.
The SPOT platform's Transport, Purchase Order, Warehouse Management, Reporting and Parcel modules, are already being utilised by cargo-partner. The companies started working together in 2000.
cargo-partner continues to expand warehouse capacities in Slovakia
With SPOT Time Slot Management, cargo-partner's road carriers can book their loading and unloading time windows themselves or receive a period from the warehouse during which they can select their preferred time window on the respective ramp. It is also possible for a warehouse to allocate a specific time window. The available loading times are calculated and determined on the basis of the actual load of the truck. The allocated loading ramp depends on the load as well.
Better overview for warehouse staff
The warehouse staff at the respective ramp receive a forecast of the expected daily volumes along with regular progress updates once an unloading activity has been confirmed, such as "50 percent done for today!" or "75 percent completed!" After an unloading task has been completed, warehouse staff can provide an evaluation for each truck to help monitor factors such as cleanliness or condition of the truck, load condition or load safety. Users of the Time Slot Management module can view all activities directly in SPOT for control purposes or receive an overview by email.
Improved resource utilisation for warehouse operators
Ramp utilization can be enhanced due to precise information about pickup and delivery time slots. Finally, the occupancy of loading gates can be optimized by blocking certain docks or tagging them for certain activities, such as "pick-up/delivery only", "short-notice deliveries" etc.
Reduction in waiting times and associated costs
Thanks to the objective and transparent reporting enabled by SPOT Time Slot Management, waiting times and the associated costs are reduced. For cargo-partner's customers, this process optimisation results in faster processing and delivery of orders, allowing them to plan more efficiently and offer a higher service level to their end consumers.