cargo-partner offers weekly charter flights from Asia to Europe
cargo-partner offers its customers weekly charter flights from Asia to Europe and has recently extended its successful charter program to fulfil the transport demands.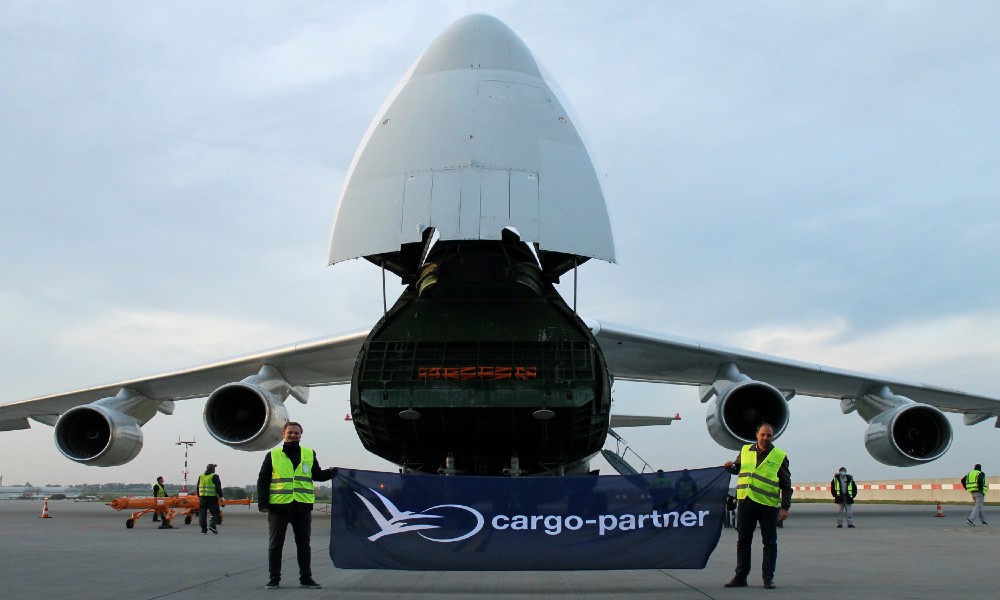 The demand to transport global vaccination, consumer good are increasing and companies are looking for alternative transport solutions as the sea freight as well as on the Iron Silk Road market are tight. Despite capacity constraints in air freight, cargo-partner offers its customers weekly charter flights from Asia to Europe and has recently extended its successful charter program. In addition, further destinations have been added to the existing network.
Additional charter connections between China and Europe
The resurgence of the global economy is in full swing and industrial production is picking up again. Private consumption in particular, but also the automotive, high-tech and retail sectors are considered drivers of this development. To help customers maintain their supply chains, cargo-partner has been offering regular charter services from Hong Kong to Budapest with two departures per week since spring 2020 (only one departure per week during the summer months). In response to increasing customer demand, the transport and logistics provider has now extended its scheduled charter services between Asia and Europe until the end of the year. To complement this high-demand service, cargo-partner has also introduced weekly charter flights from Frankfurt to Zhengzhou and back, starting in June 2021.
Weekly groupage flights to the USA and from Vietnam
In addition to the weekly air cargo charters from Hong Kong to Budapest and between Zhengzhou and Frankfurt, cargo-partner has now launched a weekly part-load charter program from Vienna to Chicago O'Hare International Airport, as customers have increasingly been requesting air cargo solutions on this route. Vienna Airport serves as an ideal hub for Central and Eastern Europe, while Chicago is a strategic starting point for distribution in the U.S. Midwest. This service is suitable for general cargo of all types, and thanks to its extensive network, the company can offer comprehensive customs and last-mile services.
Since the spring, cargo-partner has also been offering a new groupage service with weekly departures from Hanoi and Ho Chi Minh City to Munich, Frankfurt and Vienna. This door-to-door solution includes pickup from any location in Vietnam and delivery to the final destination in Europe.
Beside these regular charter services, cargo-partner continuously receives numerous ad-hoc requests for full and part-charter flights to transport urgently needed goods as well as for specific on-board courier services. "cargo-partner has recognized the customer need for highly time-critical transports and can ensure immediate availability and the fastest response times for these requests," cargo-partner CEO Stefan Krauter explains the decision to expand the successful charter offering.
Successful execution of numerous ad-hoc air freight charters
The cargo-partner team in Slovakia recently organized two successful emergency charters from northeast China to Slovakia for a well-known automotive customer. Due to an unexpected delay in its supply chain, the customer urgently required the delivery of two large shipments to prevent a complete production shutdown at its European plant. The solution provided by cargo-partner included pick-up and transport to Beijing airport, customs clearance, air transport to Vienna and delivery to the production site. Scarce freight capacities and the fact that Bratislava Airport was closed due to runway reconstruction made the short-notice transport a particular challenge.
Already in winter and spring, cargo-partner's Czech branch had handled several important medical shipments to contribute to the fight against the spread of the COVID-19 pandemic. Together with the Shanghai branch, the company organized the transport of 5.5 million antigen tests. The first and most urgent 55-ton shipment was handled by door-to-door charter flight in just 72 hours. After customs clearance, the shipment was sorted, repacked and palletized at the cargo-partner warehouse next to Prague Airport. The Czech Fire and Rescue Service then organized the final distribution of the test kits to schools throughout the country. The remaining two transports followed afterwards. A similar transport was completed in winter 2020, where cargo-partner even chartered an Antonov An-124 to accommodate the size of the shipment.
Boeing-747 charter causes a stir in Düsseldorf
Recently, two Boeing-747 charter flights caused quite a stir in Düsseldorf. The cargo-partner team in Germany, together with its colleagues in China, organized two transports from Zhengzhou to Düsseldorf for time-critical shipments of healthcare products and urgently needed goods for the automotive sector. Due to high demand from the region, one of the weekly charter flights from Zhengzhou was diverted directly to Düsseldorf Airport. The landing of the Boeing B747-400 was a rare sight at this airport, and numerous plane spotters crowded around the airfield to take photos