cargo-partner breaks ground on new modern warehouse facility in Ljubljana
Sep 03, 2018: Freight forwarder cargo-partner held a groundbreaking celebration on August 30 as it begins construction of its modern warehouse facility near Ljubljana Airport. The iLogistics Center will provide 25,000 m² of storage space and is scheduled to take up operations in 2019. Located directly next to Ljubljana Airport, approximately 20 minutes from the […]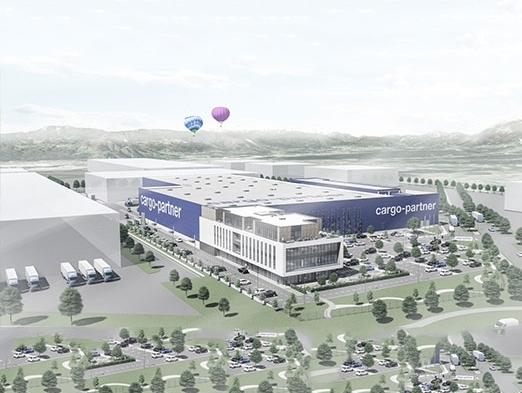 Sep 03, 2018: Freight forwarder cargo-partner held a groundbreaking celebration on August 30 as it begins construction of its modern warehouse facility near Ljubljana Airport.
The iLogistics Center will provide 25,000 m² of storage space and is scheduled to take up operations in 2019. Located directly next to Ljubljana Airport, approximately 20 minutes from the city center, it will offer a direct connection to the motorway (A2). With 44 truck docks, the facility is well equipped for daily pick-up and distribution from and to the surrounding area.
The ground-breaking celebration was organised in cooperation with the Austrian Chamber of Commerce (WKO) and held at the construction site at the "L8" business complex. The event was attended by the Minister of Economic Development and Technology, Zdravko Po?ivalšek, as well as the Director of ADVANTAGE AUSTRIA Ljubljana, Dr. Peter Hasslacher, representatives of the Austrian Chamber of Commerce in Slovenia and other representatives of local politics and media. Stefan Krauter, CEO of cargo-partner, and Viktor Kastelic, managing director of cargo-partner in Slovenia, were also present at the event.
Dr. Peter Hasslacher said: "I have known cargo-partner for more than 20 years. My first contact with the company was during my time in Poland. Since then, cargo-partner has proven again and again to be ambitious, highly successful, reliable and trustworthy. I am very pleased that the company decided on this significant investment in Slovenia and I eagerly await the next chapter in its success story."
Talking about the project, Stefan Krauter, CEO of cargo-partner said: "We are investing here in Slovenia because we believe that this special location near the ports of Koper and Trieste will remain an important gateway to Asia and the Mediterranean Sea as well as to former Yugoslavia, Transylvania, Hungary, Austria, Southern Germany and parts of Northern Italy. We have a very diligent and professional planning phase behind us, which will now be followed by a very productive construction phase. We want to build something which we can all be proud of and which will be the best recommendation for any logistics requirements in the region."
Viktor Kastelic, managing director of cargo-partner in Slovenia, elaborated further: "Slovenia is located right at the crossroads between Western and South Eastern Europe – you can't get around it. Luka Koper is a main gateway for goods coming from Asia to Central Europe, and Fraport Airport in Brnik is the second most important hub in the country."
The new iLogistics Center will contain over 20,000 pallet slots on more than 25,000 m² of storage space and will also include a 6,000 m² small parts and single pick area, 5,000 m² of cross dock and block storage space and 4,000 m² of office space.
The iLogistics Center will create over 100 new jobs and will strongly contribute to the further development of the region.