Cargolux's 3500th flight lands at Budapest
Budapest Airport has welcomed the 3500th flight of Cargolux at Liszt Ferenc International Airport on Aug 5. The Luxembourg-based airline has been ensuring connections between airports around the world, air logistics operators, and Budapest Airport for 18 years now.
18 years, 3500 flights, more than 200 000 tonnes of air cargo of electronics, automotive, and pharmaceutical industries, and livestock, Cargolux commenced its operation to and from Budapest in 2002, based on Far Eastern imports and exports from Hungary, and has maintained its operation at the airport of the Hungarian capital without interruption in the last 18 years.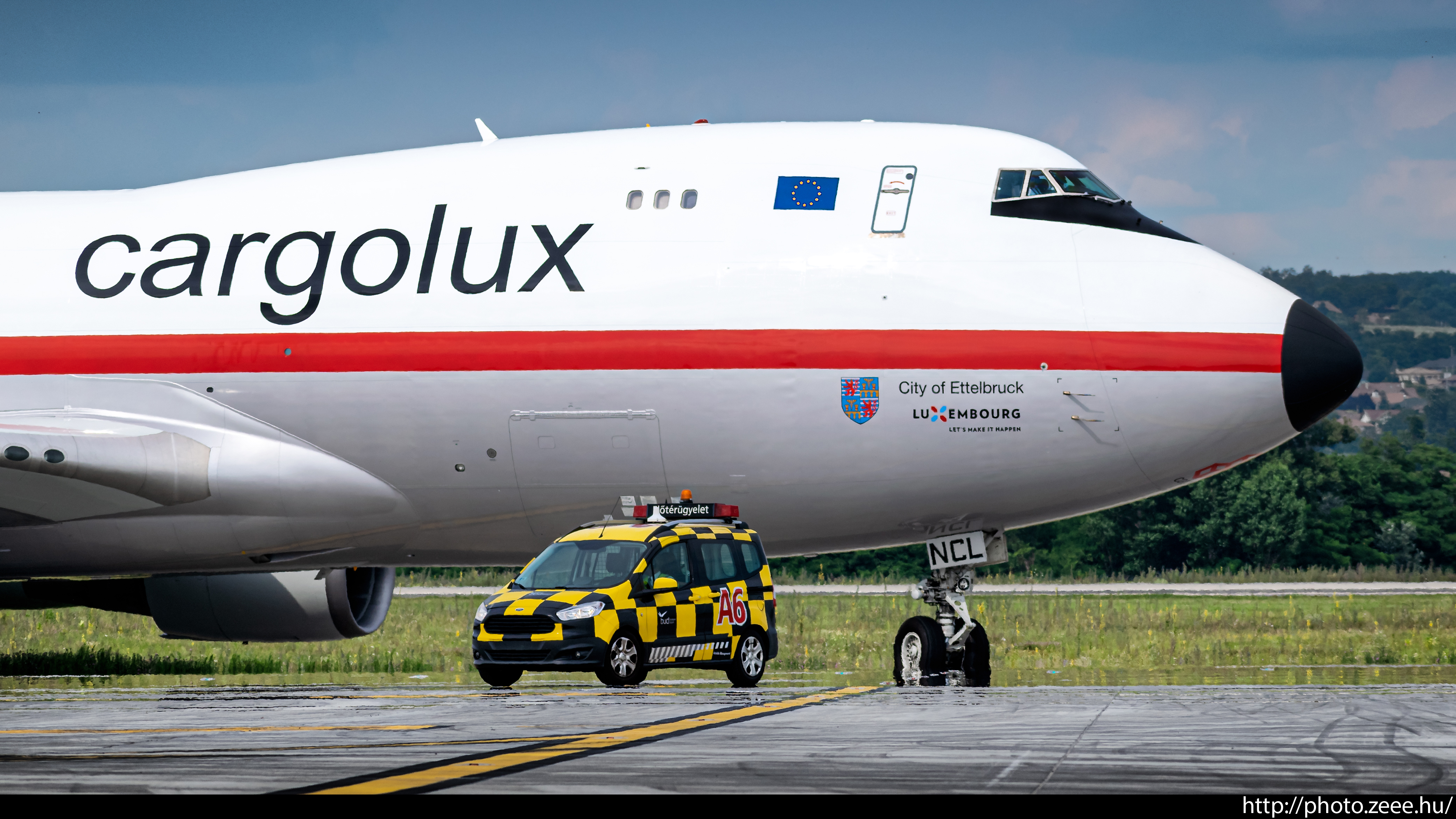 Cargolux spends 18 years in the service of air freight in Hungary and Central-Eastern Europe (Photo: Zoltán Keresztes)
Also Read: Recapping Cargolux's 50 years
Widely accessible route network
The route network of Cargolux comprises, mainly, the Hong-Kong and Zhengzhou flights which fly on from Budapest to the Luxembourg base of Cargolux from where cargo can be forwarded to numerous destinations worldwide. This explains the main attraction and success of the airline, as an effective and widely accessible route network and freight capacity are crucial for the air cargo industry.
 "We highly appreciate our extensive and excellent cooperation with Cargolux, and can state that this year our fruitful cooperation has come of age," said Kam Jandu, chief commercial officer of Budapest Airport. He added, "The last 18 years had many happy moments as well as challenges, as we experienced the effects of the economic crisis together after 2008 but also celebrated the day in 2019 when the first Cargolux jumbo was taxiing to the apron of the new BUD Cargo City. In 2020, in the fight against the coronavirus pandemic, dedicated cargo flights have become more important than ever as Cargolux offered one of the most efficient way of shipping medical equipment to Hungary."
 "The strategic importance of air freight is undoubtable in the case of Budapest Airport," said József Kossuth, head of cargo. "With the BUD cargo team we are making every effort to provide an optimal environment at the airport and in the cargo community. Strategic plans can only be implemented with reliable long-term partners like Cargolux. We are convinced that our cooperation also continues to be successful going forward."
 "Cargolux is proud of this milestone that reflects our seamless collaboration with Budapest airport and its cargo community. Over the years, our collaboration has strengthened, and each party has witnessed the benefits of this partnership. We look forward to further building on this achievement and consolidating our position as the leading cargo carrier in the region", states Domenico Ceci, EVP Sales & Marketing at Cargolux