Cargolux signs JV contract with Chinese partners to launch Henan Cargo Airlines
<p style="text-align: justify;">Jun 13, 2017: Cargolux Airlines International has formally signed the joint venture equity contract with Henan Civil Aviation Development and Investment (HNCA), the Henan Airport Group and the Xinggang Investment Group Company to establish Henan Cargo Airlines. The cargo airline will operate under the Chinese air operator certificate and the first revenue flight […]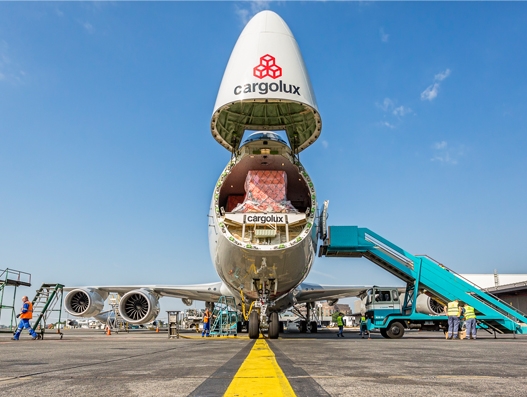 Jun 13, 2017: Cargolux Airlines International has formally signed the joint venture equity contract with Henan Civil Aviation Development and Investment (HNCA), the Henan Airport Group and the Xinggang Investment Group Company to establish Henan Cargo Airlines. The cargo airline will operate under the Chinese air operator certificate and the first revenue flight is scheduled for the fourth quarter of 2018.
Under the joint venture agreement, 75 percent of the shares in Henan Cargo Airlines will be held by HNCA, the Henan Airport Group and the Xinggang Investment Group Company, which represents the Zhengzhou Airport Economic Zone. Cargolux will hold the remaining 25 percent. The joint venture was signed in Beijing in the presence of Luxembourg's Prime Minister Xavier Bettel and The People's Republic of China's State Council Premier Li Keqiang in the legendary Great Hall of the People at Tiananmen Square. Henan Cargo Airlines will operate out of Zhengzhou, a metropolis on the Yellow River, which is the capital of east-central China's Henan province.
Luxembourg-based Cargolux is Europe's leading all-cargo airline with a modern and efficient fleet composed of 14 Boeing 747-8 freighters and 12 Boeing 747-400 freighters. The Cargolux worldwide network covers 90 destinations, some 70 of which are served on scheduled all-cargo flights.
Cargolux's China joint venture was in the making for quite some time. In a recent interview to The STAT Trade Times Richard Forson, Cargolux president and chief executive admitted to the fact about the delay in getting the JV up and running. "The actual airline itself is still in process. There has been a delay in getting it up and running. I have a dedicated project team working on this and they are providing a regular progress report and they are working with the Chinese colleagues," Forson told STAT Trade Times.
Cargolux recently signed a memorandum of understanding (MoU) for a strategic operational partnership with Emirates SkyCargo. The strategic deal, according to the partners, is unique and first of its kind in the air cargo industry between a mainline airline and a specialised freighter operator. The partnership allows cooperation between two carriers with complementary strengths and shared values for customer service excellence. Under the terms of the agreement, Emirates SkyCargo and Cargolux will seek to work closely on aircraft capacity, block space, interline, hub connectivity and cargo handling.
Watch Richard Forson's exclusive interview with STAT Times