Cargolux increases service between China and the US
<p style="text-align: justify;">Jun 30, 2017: Luxembourg- based <a title="Cargolux " href="http://www.cargolux.com/" target="_blank">Cargolux </a>Airlines added new service between Atlanta and Zhengzhou in China (CGO). The North American city becomes the second destination, after Chicago, to receive direct connections to and from Cargolux's Chinese hub.</p> <p style="text-align: justify;">Cargolux introduced its first commercial service from CGO to Atlanta, […]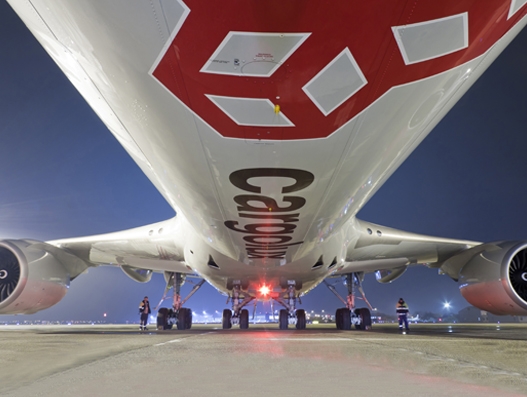 Jun 30, 2017: Luxembourg- based Cargolux Airlines added new service between Atlanta and Zhengzhou in China (CGO). The North American city becomes the second destination, after Chicago, to receive direct connections to and from Cargolux's Chinese hub.
Cargolux introduced its first commercial service from CGO to Atlanta, in combination with Chicago, on its flight CV9765 that originates and ends in Luxembourg. The flight departs CGO on Sundays 8.45 am and arrives in Atlanta on 12.50 pm (all times local). On the westbound lane, CV7856 leaves Atlanta on Sundays at 2.50 pm and arrives in Zhengzhou at 9.15 pm. A second new service from Zhengzhou to Atlanta will be inaugurated on July 4 as flight CV9793, leaving from CGO on Wednesdays at 7.15 am and the touchdown in Atlanta at 2.30 pm.
In addition to this, Cargolux connects Zhengzhou and Chicago with direct flights on Tuesdays, Thursdays and Fridays. The two new China – USA services will cement Cargolux's strong position in China and on transpacific trade lanes. Demand for Cargolux's Zhengzhou flights is exceptionally strong, fuelled in part by growth in e-commerce. Demand from Asia to the Americas is also boosted by growing markets in Brazil and Mexico that are mainly served via North America.
With the new flights, Cargolux can offer additional capacity to and from China and give shippers in the United States more reliable and fast connections to Chinese producers and consumers.