Cargolux delays Beluga whales transportation
April 17, 2019: Cargolux has announced its decision to postpone the relocation flight of two beluga whales that was set to take place this week, due to the the final leg of the complicated journey between the Icelandic mainland and the Island of Heimaey. "The weather conditions in Iceland and the forecast of rough seas […]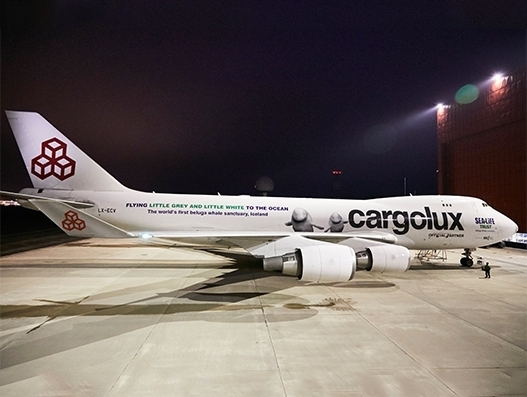 April 17, 2019: Cargolux has announced its decision to postpone the relocation flight of two beluga whales that was set to take place this week, due to the the final leg of the complicated journey between the Icelandic mainland and the Island of Heimaey.
"The weather conditions in Iceland and the forecast of rough seas next week do not allow for the transport of the whales on board the ferry. For this reason, the decision was taken to delay the move of Little Grey and Little White until the weather conditions have improved," informs the Luxembourg-based all cargo airline.
In the month of January, the carrier had announced buy ambien that Little Grey and Little White will fly on board Cargolux from Shanghai to Keflavik, Iceland before traveling by truck and ferry to Heimaey island.
The carrier and charity organization working towards marine life welfare, SEALIFE Trust, along with the Icelandic government, are working closely to assess every suitable option for the belugas' safe relocation and to secure the flight out of Shanghai to Iceland in the coming weeks.
The carrier adds that this transportation needs to be planned carefully as the top priority remains the welfare of the two belugas and the move is dictated by their requirements and well-being.