Cargolux boosts Budapest frequencies
April 4, 2019: Luxembourg-based all cargo airline Cargolux has double its operations from thrice weekly to six times a week to Budapest. The original routing Hong Kong-Budapest-Luxembourg operated by Cargolux thrice weekly will be augmented by an additional identical frequency. These flights will be complemented by two new weekly connections from Zhengzhou that will stop […]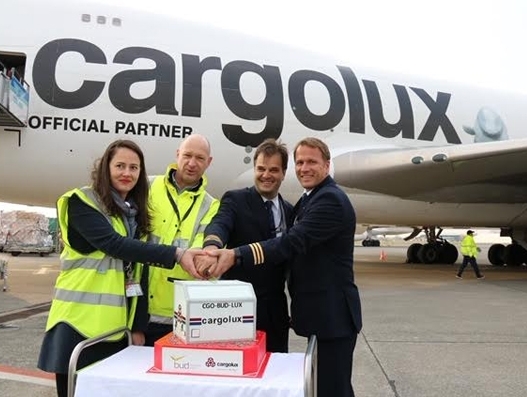 April 4, 2019: Luxembourg-based all cargo airline Cargolux has double its operations from thrice weekly to six times a week to Budapest.
The original routing Hong Kong-Budapest-Luxembourg operated by Cargolux thrice weekly will be augmented by an additional identical frequency. These flights will be complemented by two new weekly connections from Zhengzhou that will stop over in the Hungarian capital before continuing to Luxembourg.
Budapest is fast emerging as one of Central and Eastern Europe's major cargo gateways.
The airline informed through a statement: "Cargolux became the first cargo carrier to operate flights into the airport."
Richard Forson, Cargolux president and CEO said: "Budapest has proved over the years, to be an important transit hub for cargo in Europe and an increasingly important destination on Cargolux routes. These enhanced frequencies will enable both parties to explore new markets while cementing Cargolux and Budapest airport's positions as frontrunners in the European air freight market."
Rene Droese, director, Business Unit Property and Cargo at Budapest Airport added: "The new Zhengzhou cargo route and the frequency increase from Hong Kong will be an important extension of our cargo network. Cargolux is an honorary long-time partner at BUD, their contribution with boosted capacities in our cargo developments is highly appreciated. BUD also greets Cargolux as a tenant in the new BUD Cargo City, which once completed will be an ideal home for air cargo."