Cargolux announces new date for beluga whale transport
May 8, 2018: Cargolux and charity organization working for marine life welfare SEALIFE Trust, have changed the date for the Beluga whales transport. The initial travel date in April had been cancelled because of bad weather in Iceland. Little Grey and Little White, two beluga whales, will embark on their journey from China to Iceland […]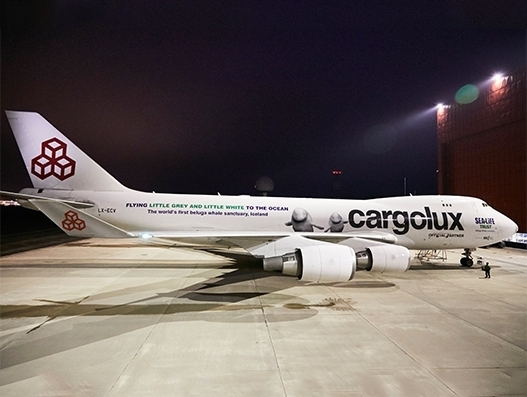 May 8, 2018: Cargolux and charity organization working for marine life welfare SEALIFE Trust, have changed the date for the Beluga whales transport.
The initial travel date in April had been cancelled because of bad weather in Iceland.
Little Grey and Little White, two beluga whales, will embark on their journey from China to Iceland on June 19.
The Luxembourg-based all cargo carrier informed: "Both parties have been working closely with the expert project team to find a suitable date to safely relocate the whales to their new open water sanctuary home on the Island of Heimaey.
"All of the logistical implications in rescheduling the move have been confirmed and we'd like to thank all of those partners and suppliers who have been working tirelessly with us to support this move."