CargoLogicAir records another year of growth in 2018
Jan 29, 2019: British cargo airline CargoLogicAir (CLA) has seen recorded revenue of over $200 million last year. 
The all cargo carrier%u2019s annual Freight Tonne Kilometres (FTK) grew by 36 percent in 2018 to 780,000 aligned with a 30 percent increase in block hours of 13,000.
CLA has tripled volumes of Oil & Gas industry, Aerospace, Heavy Machinery and Humanitarian cargoes over the course of the year. 
In late 2018, the all cargo carrier received its fourth Boeing 747 freighter to support its scheduled cargo network and air charter services. The delivery kept CLA on track to achieve its planned fleet expansion, based on operating five freighters by 2020.
David Kerr, CEO of CargoLogicAir, commented: %u201C2018 was another year of significant achievements for CargoLogicAir as we witnessed higher demand from our customers in the UK, North America and Europe. We expect 2019 to present new growth opportunities as well as some challenges and we are confident of being able to deliver another strong result.%u201D
%u201CBy investing in our business and putting in place a clear plan for sustainable growth, we will continue to develop our partnerships with clients across a wide range of sectors, including the aerospace, automotive and pharmaceutical industries. Naturally, we are closely monitoring the Brexit situation and staying close to our customers and other stakeholders to ensure we offer solutions which keep supply chains moving efficiently in the event of any border delays or disruption.%u201D
In addition to another year of growth, CargoLogicAir achieved a series of other important milestones in 2018, including being awarded a USDA licence to help connect European and North American customers more efficiently. 
The year also saw CLA move its headquarters close to London Heathrow to be at the centre of international commerce, while maintaining its operating base at London Stansted.
You may also like:-
---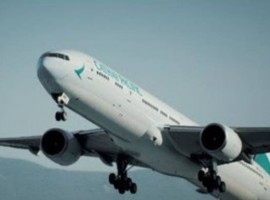 Air Cargo
Flight CX8800 will be operated by a reconfigured Boeing 777-300ER passenger aircraft instead of Cathay Pacific's go-to ultra-long-haul freighter, the Boeing 747-8.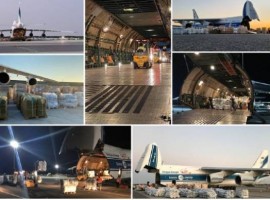 Air Cargo
As the operation has been organised by the Austrian Federal Ministry of Interior, in the framework of the Union Civil Protection Mechanism (UCPM), the costs for the transport are co- financed up to 75 per cent by the European Commission.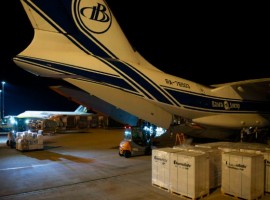 Air Cargo
Freight volumes handled at Europe's fifth-largest air cargo hub, Leipzig/Halle Airport, grew significantly in August. The volume of air freight rose by 12.7 percent to approximately 109,048 tonnes.