Cargojet continues strong performance in Q3, total revenues at $162.3 million
The gross margin for the quarter was $58.3 million compared to third quarter 2019 gross margin of $29.8 million.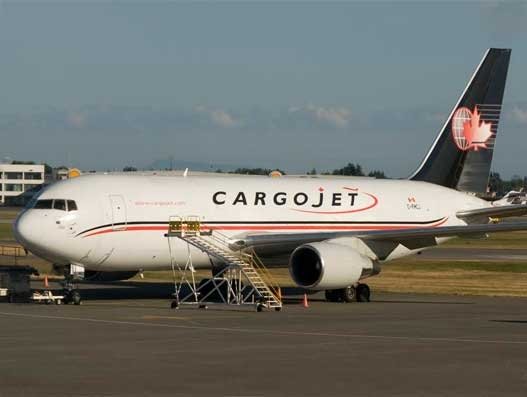 Cargojet has announced financial results for the third quarter, and total revenues for the quarter were $162.3 million compared to third quarter 2019 revenues of $117.4 million. The gross margin for the quarter was $58.3 million compared to third quarter 2019 gross margin of $29.8 million. Adjusted EBITDA and Adjusted EBITDAR for the quarter were $78.1 million and $78.1 million respectively compared to the third quarter 2019 Adjusted EBITDA and Adjusted EBITDAR of $39.1 million and $39.3 million respectively.
While the business conditions remain highly volatile due to continuing effects of the pandemic, the team at Cargojet says they have remained disciplined in staying focused on continuing to serve its customers with the highest level of on-time performance and protecting its employees with additional safety measures. The extra-ordinary safety measures have proven crucial for Cargojet to be able to operate safely with record volumes and record hours of flying.
With back-to-back strong quarters, Cargojet generated $59.3 million in free Adjusted Free Cash Flow during Q3 and $144.8 million for the nine months ending September 30, 2020, allowing it to further reduce its overall leverage to 2.1X twelve months trailing EBITDAR.
"There is no doubt that Cargojet's Domestic Overnight Network continues to benefit from the elevated levels of e-Commerce, but we are equally focused on ensuring that we are building strong long-term growth in our ACMI and Charter businesses. We are also continuing to invest in growth opportunities while prudently strengthening our Balance Sheet with an overall reduction of $92 million in net-debt on a year-to-date basis. Although we have been operating at near peak level volumes for the past two quarters, it is vitally important that we do everything we can to support our customers during the upcoming holiday season. As a result, we are deploying additional resources all across our network to ensure that we play our part in delivering a successful holiday season for all our customers." said Dr Ajay Virmani, president and CEO.
"One thing that has clearly differentiated us is our people. We are so incredibly proud of the work each one of our team members are doing on a daily basis. We see stories of heroic effort every night from ramp and maintenance staff to our pilots who are all going well beyond the call of duty and operating safely to serve our customers during these challenging times," Virman addedi.
"We are closely monitoring the changing shopping habits and shipping trends in the domestic and international markets and spending the necessary time to understand and adapt to the new dynamics. While we face some uncertain climate in the near future, we believe the key to success will be resilience and adaptability." concluded Virmani.