CargoAi launches its first ever summer event to learn about Tech
For its first Tech Summer, CargoAi offers participants the chance to take a break and learn more about Tech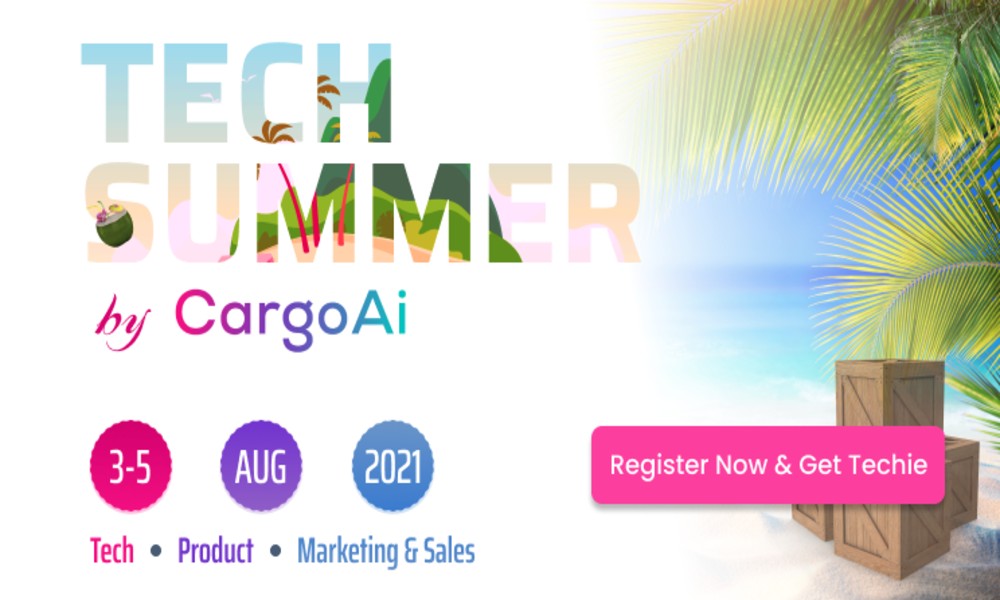 CargoAi launches its first ever Tech Summer this year with a special offer. In the event, the participants will get a chance to take a break and learn more about Tech. The CargoAi team and several members of the Board of Advisors, industry and Tech experts will lead three sessions on the current hot topics:
• Tech: Get behind the cloud and the hottest 3-letter code (API)
• Product: The best way to build a product in unchartered skies
• Marketing and Sales: The power to make waves (the good ones) for your business
The idea is to discuss these sometimes-complex topics in an accessible and simple way.
"At CargoAi, our raison d'être has always been to digitalise air freight in a simple and human way. This Tech Summer is the concrete manifestation of this desire. Our ambition is to make Tech accessible to everyone by providing advice, explanations and a platform for exchanging best practices on the subject", says Matthieu Petot, CEO of CargoAi.
Today, digitalization is on the roadmap for all air cargo companies - and there is a lot of catching up to do. But the question remains as to whether this digitalization being done correctly.
Answers to this question can be found during the Tech Summer on 3-5 August, with a studious but relaxed atmosphere guaranteed.