Cargo volumes slip 2% in week 17; capacity drops 1%: World ACD
In week 17, worldwide volume decreased by 2 percent compared with the previous week, according to WorldACD's trends of the last five weeks up till May 2, 2021. Worldwide capacity decreased by 1 percent.
On a regional level, the origin Africa did best with a volume increase of 5 percent week-over-week, while origin Asia Pacific showed the largest decrease (-5 percent).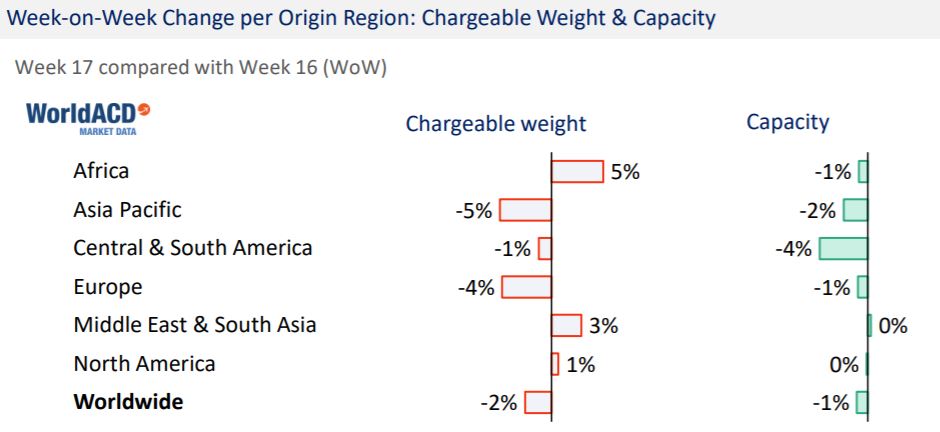 The average worldwide yield/rate in week 17 decreased compared with week 16.