2016 cargo volume increases for Port of Los Angeles, decreases for Port of Long Beach
<p id="yui_3_16_0_ym19_1_1484205857056_77746" class="yiv8261751932MsoNormal" style="text-align: justify;">Jan 12, 2017: Port of Long Beach, a gateway for Trans Pacific trade, has seen 5.8 percent decline in overall cargo volumes in 2016 compared to 2015.</p> <p id="yui_3_16_0_ym19_1_1484205857056_76055" class="yiv8261751932MsoNormal" style="text-align: justify;">On the other hand, overall in 2016, cargo volumes increased by 8.5 percent at <a title="Port of Los Angeles" href="https://www.portoflosangeles.org/" […]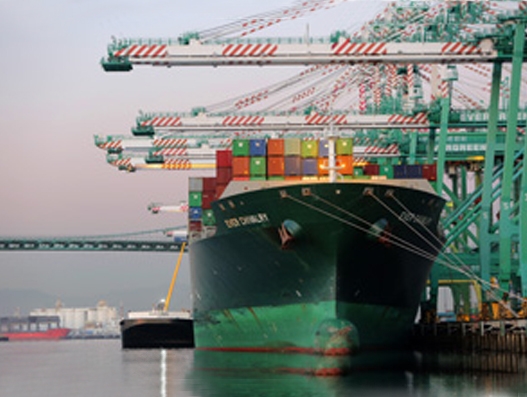 Jan 12, 2017: Port of Long Beach, a gateway for Trans Pacific trade, has seen 5.8 percent decline in overall cargo volumes in 2016 compared to 2015.
On the other hand, overall in 2016, cargo volumes increased by 8.5 percent at Port of Los Angeles compared to 2015.
Port of Long Beach moved 6.8 million containers in 2016, its fifth best year ever, despite challenges such as slow industry headwinds and a major customer Hanjin Shipping declaring bankruptcy.
On the other hand, cargo volumes at the Port of Los Angeles reached 8,856,782 TEUs (Twenty-Foot Equivalent Units) in 2016, marking the busiest year ever for a Western Hemisphere Port. The previous record was set in 2006, when the Port of Los Angeles handled 8,469,853 TEUs.
"As the New Year starts, we're grateful to be able to put the Hanjin bankruptcy behind us," said Duane Kenagy, interim chief executive, Port of Long Beach.
"At the same time, MSC's quick interest in Pier T once it became available shows the facility's value to the industry. We're looking forward to a mutually beneficial partnership with MSC and the 2M Alliance."
"Last year was turbulent, with numerous ocean carrier mergers and other changes," said Lori Ann Guzmán, president, Harbor Commission.
"Now we have one of the largest ocean carriers in the world as a major partner and we're well positioned to rebound in 2017. While the industry strives for equilibrium, Long Beach will continue be a reliable port of entry and continue to provide the fastest, most efficient services for trade from the Far East."
"The San Pedro Bay port complex is unmatched in North America when it comes to speed, efficiency and reliability, and these record numbers are proof," said John McLaurin, president of the Pacific Merchant Shipping Association (PMSA). "Along with the increase in cargo, we're particularly proud that we're seeing increased efficiencies at our terminals, specifically with decreases in the amount of time it takes to pick up a container after it's been unloaded from a ship."
"The Port of Los Angeles is a critical partner in the retail supply chain," said Jonathan Gold, vice president for supply chain and customs policy at the National Retail Federation.
"The port continues to lead the way in stakeholder engagement to address issues that impact the movement of goods. This commitment and focus on supply chain optimization is essential as the maritime industry changes and evolves."