Cargo volume increases for Port of Helsinki in the first three months of the year
<p style="text-align: justify;">Apr 12, 2017: Port of Helsinki has handled 3.3 million tonnes of cargo in the first three months of year, which is 10.6 percent more than during the corresponding period the previous year.</p> <p style="text-align: justify;">The strong increase in exports was particularly pleasing: the growth percentage, compared to the previous year, was 13.3, […]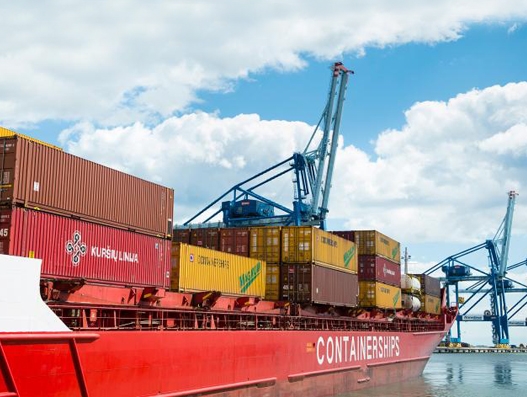 Apr 12, 2017: Port of Helsinki has handled 3.3 million tonnes of cargo in the first three months of year, which is 10.6 percent more than during the corresponding period the previous year.
The strong increase in exports was particularly pleasing: the growth percentage, compared to the previous year, was 13.3, and the tonnage added up to 1.6 million. During this period, imports increased by 10.8 percent, totalling at 1.7 million tonnes. In terms of unitised cargo, exports are increasing faster than imports.
Exports from Finland began to increase towards the end of 2016. At the same time, the Port of Helsinki has won an increasing share of the export market, thanks to its excellent ship connections. Approximately half of the value of Finnish sea transport runs through the Port of Helsinki.
Even with Easter in April this year, the amount of passenger traffic during the first months of the year remained at the level of the previous year (-0.6 percent). A total of 2.24 million passengers passed through the Port of Helsinki in January–March.
"These kinds of growth rates indicate that the amount of cargo traffic for the entire year may be in line with our record years," said Kimmo Mäki, CEO, Port of Helsinki.
"We reached record-breaking numbers in passenger traffic last year with 11.6 million passengers. We are expecting quite a busy summer, with up to 24 passenger ship departures per day. Our all-time record in cargo traffic, a total of 13 million tonnes of goods that passed through the Port of Helsinki, is from 2007. Based on the excellent development during the beginning of the year, we are expecting this year's traffic to reach or at least come close to the previous records, particularly as the export transportations from the Metsä Group Äänekoski bioproduct mill, which are to start in early autumn, are expected to increase the amount of traffic significantly."
Of the unitised cargo traffic in the Port of Helsinki in March 2017, 566,600 tonnes consisted of export, and 487,600 tonnes of import. Over 90 percent of the cargo traffic in the Port of Helsinki is unitised. For example, food products, consumables, and investment goods are transported in large-sized units, such as containers, trucks, and semitrailers.