Cargo volume declines for Abu Dhabi Airport in 2016
Jan 25, 2017: Abu Dhabi International Airport (AUH) has witnessed decline in air cargo volume last year and in December 2016, according to the statistics released.
The airport has seen 3.3 percent decline in cargo volumes previous year. It has handled 799,868 tonnes previous year compared to 827,456 tonnes in 2015.
In December 2016, it has handled 66,126 tonnes of cargo volume compared to 66,987 tonnes handled compared to December 2015, that represents a decrease of 1.3 percent.
The airport has registered more than 24 million passengers passing through its terminals during 2016. A total of 24,482,119 passengers used AUH as a point of departure, arrival or transit, representing a 5.1 percent increase on the 23,286,632 passengers throughout 2015.
2016 saw significant rises in traffic to and from a number of key destinations, such as the United Kingdom, which increased by 11.4 percent. India remained in top position, with more than four million passengers throughout 2016, representing a market share of 18.1 percent and an annual growth of 13.3 percent.
Abdul Majeed Al Khoori, acting chief executive officer at Abu Dhabi Airports, said, "Our partner Etihad Airways produced strong results throughout 2016, which contributed significantly to the increase in passenger traffic at AUH. In fact, Etihad Airways accounted for 76 percent of traffic at AUH throughout last year, more than 18.6 million passengers. We are always looking, together with our stakeholders, for more opportunities to grow and meet the demands of our various markets."
Traffic throughout Terminal 3 rose to around 15 million passengers — a 12.6 percent increase compared to 2015. Contributing to the significant rise in traffic was the introduction of the Smart Travel System, installed in Terminals 1 and 3 in the first quarter of 2016. This innovative system allows passengers to use automated check-in, bag drop and boarding facilities, in addition to unmanned passport control gates equipped with biometric verification functions and facial recognition technology.
Al Khoori noted the importance of introducing these innovative measures.
"Smart Travel, which is the first of its kind in the region, has been highly successful and decreased processing times by 70 percent. Not only does this greatly improve customer experience and satisfaction, it also allows us to process significantly more passengers. Ultimately such improvements contribute greatly to meeting the requirements of Abu Dhabi Vision 2030 and the Abu Dhabi Plan, both of which highlight travel and tourism as cornerstones of a diversified economy."
You may also like:-
---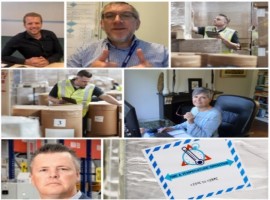 Air Cargo
Covid-19
Amsterdam Airport Schiphol's Pharma Cargo Community is collaborating to ensure the temperature-controlled supply chain is ready for the safe and efficient transportation of Covid-19 vaccines.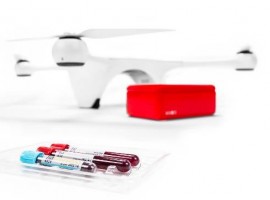 Drones
Through this partnership, Matternet will conduct a joint research project with JAL in Japan, as the company continues to expand its commercial business globally.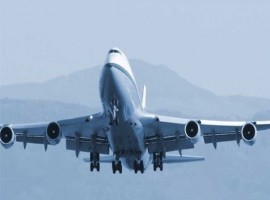 Air Cargo
DSV has now added an additional two 747 freighters to its Europe-Asia cargo air bridge with an extra weekly inbound departure from Shanghai and the new Hong Kong-Luxembourg route.