Cargo volume continues negative trend for Hong Kong Airport in August
Sep 16, 2019: Hong Kong International Airport (HKIA), one of the biggest international hubs, handled 382,000 tonnes of cargo volume in August. A decline of 11.5 percent year-on-year in cargo throughput is mainly attributed to global trade uncertainties, according to a statement from the airport. Hong Kong Airport reports 7.3 percent cargo volume decline in […]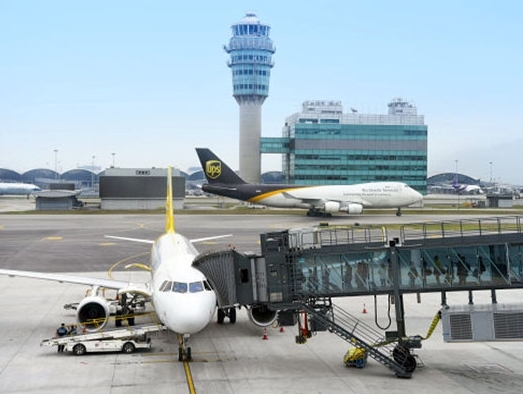 Sep 16, 2019: Hong Kong International Airport (HKIA), one of the biggest international hubs, handled 382,000 tonnes of cargo volume in August.
A decline of 11.5 percent year-on-year in cargo throughput is mainly attributed to global trade uncertainties, according to a statement from the airport.
Hong Kong Airport reports 7.3 percent cargo volume decline in July

Transshipments and imports declined by 19 percent and 15 percent year-on-year, respectively.
Among key trading regions, the figures for Southeast Asia and Mainland China decreased most significantly.
While, the passenger traffic dipped 12.4 percent in August, due to decrease in visitor traffic. The airport handled 6.0 million passengers and 35,655 air traffic movements in August 2019.
Cathay Pacific Group reports 14 percent fall in August
cargo; announces capacity cuts
Passenger traffic to and from Mainland China, Southeast Asia and Taiwan experienced significant declines compared to August 2018.
During the month, airport and flight operations were disrupted by public assemblies at the airport on a number of days, as a result of the violent clashes between police and pro-democracy protesters.
In the past few months, the airport witnessed major disruptions in operations due to these protests that started as a movement against a now-shelved extradition bill that proposed to extradite suspects to places with which Hong Kong doesn't have extradition treaties, including mainland China.
On August 23, the airport authority obtained a high court order for the continuation of the interim injunction. The interim injunction restrains persons from unlawfully and wilfully obstructing or interfering with the 'proper use of Hong Kong International Airport'.
C K Ng, executive director, Airport Operations of the AA said: "Thanks to the concerted efforts of the airport community, we managed to maintain normal operations and minimise impact on travellers. I would like to express my gratitude to all airport staff who continue to perform their duties with admirable professionalism and dedication."
On a 12-month rolling basis, passenger volume and flight movements grew by 0.4 percent and 0.3 percent to 74.8 million and 428,290, respectively, while cargo throughput recorded 4.9 million tonnes, a decrease of 5.3 percent year on year.