Cargo throughput at Fraport shrinks 5.5% in Sep 2019
Oct 14, 2019: Cargo throughput at Frankfurt Airport (FRA) took a drubbing in September 2019 on the back of the ongoing global economic slowdown. Cargo volumes, comprising air freight and airmail, shrunk 5.5 percent to 174,789 tonnes in September as compared to the previous year. Meanwhile, aircraft movements climbed 1.7 percent to 46,713 takeoffs and […]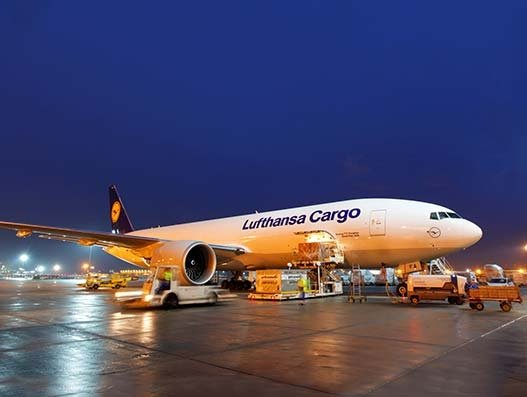 Oct 14, 2019: Cargo throughput at Frankfurt Airport (FRA) took a drubbing in September 2019 on the back of the ongoing global economic slowdown. Cargo volumes, comprising air freight and airmail, shrunk 5.5 percent to 174,789 tonnes in September as compared to the previous year.
Meanwhile, aircraft movements climbed 1.7 percent to 46,713 takeoffs and landings while intercontinental passenger traffic witnessed an increase of 1.3 percent year-on-year to 6.7 million. Accumulated maximum takeoff weights (MTOWs) also rose by 1.4 percent to more than 2.9 million tonnes.
In the January-to-September 2019 period, cargo volumes dropped by 2.9 percent to just under 1.6 million tonnes. Growth was mainly driven by intercontinental traffic (up 3.4 percent), while European traffic grew at a slower 1.7 percent rate. Aircraft movements climbed to a total of 392,549 takeoffs and landings. Accumulated MTOWs expanded by 1.9 percent to almost 24.3 million tonnes in the reporting period.
During the first nine months of the year, the airports in Fraport's international portfolio registered mixed results. In September 2019, passenger traffic decelerated at most of Fraport's Group airports worldwide. This can be attributed to the weaker global economy, as well as the bankruptcy of several airlines and tour operators – with other providers unable to fully absorb the additional capacity immediately.
From January to September 2019, cargo volumes at Slovenia's Ljubljana Airport (LJU) decelerated by 5.5 percent to some 8544 tonnes. Fraport's two Brazilian airports in Fortaleza (FOR) and Porto Alegre (POA) witnessed a drop of 3.7 percent to 60,508 tonnes in the same period. Meanwhile, cargo volumes at Lima Airport fell 4.5 percent to 196,322 tonnes.
Cargo volumes at Fraport's 14 Greek regional airports closed the first nine months of 2019 with a fall of 6.4 percent to nearly 5701 tonnes overall (September 2019: down 12.4 percent to almost 679 tonnes).