Cargo iQ welcomes its new full member—dnata
February 20, 2020: Dnata joined Cargo iQ as a full member and now has access to extensive knowledge and expertise that membership brings. The Dubai-headquartered ground handler's stations in the UK and the Netherlands were previously members on an individual basis. All dnata's networks comprising of 35 countries and 88 airport ground handling and cargo stations […]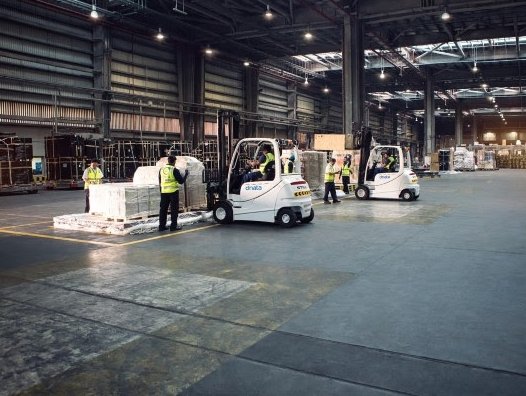 February 20, 2020: Dnata joined Cargo iQ as a full member and now has access to extensive knowledge and expertise that membership brings. The Dubai-headquartered ground handler's stations in the UK and the Netherlands were previously members on an individual basis.

All dnata's networks comprising of 35 countries and 88 airport ground handling and cargo stations globally will benefit from the Cargo iQ membership.

"The dnata network has grown up fast over last few years," said Guillaume Crozier, divisional vice president of operations and product development, dnata. "As we extend our network, we strive to maintain a high level of performance in all aspects, making sure all our stations match with global quality and performance standards."

"The Cargo iQ framework is well established within the air cargo industry and it makes sense for dnata and our customers to maintain actively our level of compliance as well as participate in the discussion to ensure the right approach. Our industry needs to evolve and keep innovating to ensure value for money at all levels of the supply chain. Cargo iQ fosters a culture of continuous improvement." Said an official from Cargo iQ.

Cargo iQ's consists of stakeholders from across the air cargo supply chain where every member's cargo flows are monitored across the supply chain. dnata, with this membership will play its part in further improving ground handling milestones.

"We want to support our industry standards enhancement aiming for sustainable development," said Crozier. "Measuring the same things in the same manner will help us to have more data and performance-driven relationships with stakeholders' versus perception based."

Crozier also said dnata is looking to go even deeper into its implementation and monitoring processes and wants to actively participate in Cargo iQ group discussions.
"It is great to have the whole organisation of dnata onboard as a full member, as they are a true global ground handling player and this will add a lot of value and further enhance Cargo iQ," said Ariaen Zimmerman, Executive Director, Cargo iQ. "We look forward to dnata's increased contributions to our initiatives that we run to help improve the movement of air cargo across the supply chain."
At the International Air Transport Association (IATA)'s World Cargo Symposium, Istanbul, Turkey on 11th March, Cargo iQ will organise a press conference around its upcoming AGM where it will have updates on its program and launch various new initiatives