Cargo handler Hactl takes its 'Green Terminal' project a step further
Oct 15, 2018: Cargo handler Hong Kong Air Cargo Terminals Ltd (Hactl) recently took its "Green Terminal" project a step further with the installation of 1,300 square metre of solar panels on the roof of its SuperTerminal 1 facility in Hong Kong.
Hactl's new solar power installation will feature 518 panels with the electricity generation capacity of 160 kWp; this "renewable energy" will be fed into the power grid.
Wilson Kwong, Hactl's chief executive said: "We believe that Hactl has once again set an example for others to follow, both in Hong Kong and elsewhere."
"Given the size and nature of buildings in the world of air cargo and logistics, the scope for similar installations is enormous; and there is a strong economic argument as well as an environmental one."
The system is being designed, installed and maintained by CLP Engineering Limited (CLPE), a wholly-owned subsidiary of CLP Holdings Limited that offers professional solar solutions.
Alex Keisser, managing director of CLPE said: "We are very pleased to work with Hactl on this project and our joint efforts aim at supporting the development of renewable energy in Hong Kong."
A signing ceremony for the Solar Energy Service Agreement between CLPE and Hactl was held on October 9 at Hactl's facility.

You may also like:-
---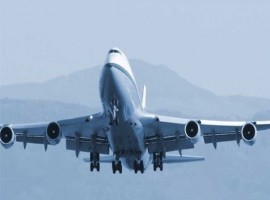 Air Cargo
DSV has now added an additional two 747 freighters to its Europe-Asia cargo air bridge with an extra weekly inbound departure from Shanghai and the new Hong Kong-Luxembourg route.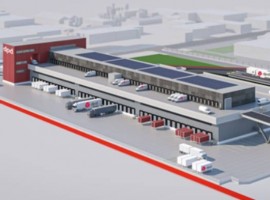 Logistics
This partnership between the two companies is because of the e-commerce boom experienced in Belgium during the Covid-19 pandemic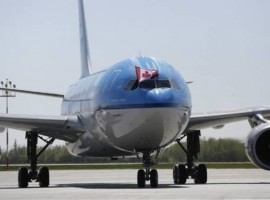 Aviation
After a five month pause, KLM will resume offering its non-stop service from Edmonton to Amsterdam, beginning October 29, 2020.