Cargo a focus area for our digital transformation: Edmonton's Mammen Tharakan
Oct 3, 2019: Edmonton is the manufacturing hub for Canada's oil and gas industry, making the commodities' export an important one for Edmonton International Airport (EIA). The Edmonton Regional Airport Authority oversees the air cargo operations at EIA's Cargo Village. With an Amazon fulfillment centre coming up in the vicinity, EIA is expecting a growth […]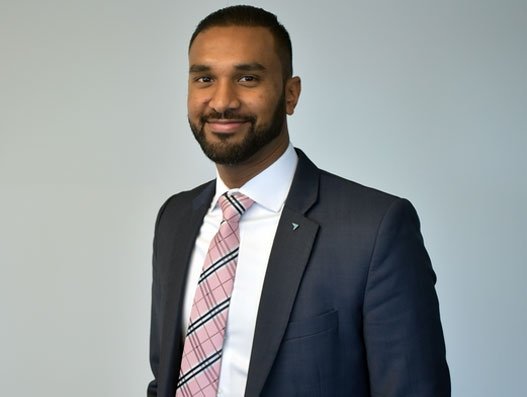 Oct 3, 2019: Edmonton is the manufacturing hub for Canada's oil and gas industry, making the commodities' export an important one for Edmonton International Airport (EIA). The Edmonton Regional Airport Authority oversees the air cargo operations at EIA's Cargo Village. With an Amazon fulfillment centre coming up in the vicinity, EIA is expecting a growth in the cargo volumes.
The Amazon fulfilment centre will be the second one in Alberta. It is under construction in Nisku, Alta, and is likely to be opened in spring of 2020. Once open, the facility will create 600 jobs for packing and shipping for products like hockey sticks, bicycles and patio furniture.
Mammen Tharakan, director, e-commerce, cargo and aviation real estate, Edmonton International Airport spoke to us about the prospects of EIA with respect to new facilities, including the Fresh Cargo Centre, Air Canada's equipment facility and also Shell Aviation's jet fuel distribution and storage project.
Excerpts:
Can you share numbers of the air cargo growth for Edmonton airport?
EIA has had 18.1 percent cargo growth over the last 10 years, from Rolling 12-month total as of July 2009 (36,142,121kg) to Rolling 12-month July 2019 (42,671,933kg). EIA supports the movement of air cargo freight totaling over $1.2 billion USD (approx. $1.6 billion CAD) each year. The current value of goods moved through EIA is up 5.8 percent over the last 12 months.
Inbound and outbound cargo volumes are up 4.6 percent over the last 12 months. In addition to year-on-year growth in volumes, we are seeing growth in the value of the cargo carried, further enhancing our partners business.
There were more than 1,600 goods exporters, and more than 6,700 goods importers, active in the Edmonton Metropolitan region in 2018.
Cargo operations at Edmonton International Airport
Is there a specific commodity that has seen growth in transport via air?
Edmonton is the manufacturing hub for Canada's oil and gas industry, therefore oil and gas exports continue to be our strongest sector. However, over the past few years we have seen notable growth in e-commerce as well as in the volume of perishable products like meat and fruit, bio-pharma exports, and live animals. As a result, later this year we expect to become the first airport in Canada to have our cargo community achieve IATA CEIV Pharma accreditation. EIA also became a strategic member of Pharma.Aero [a cross-industry collaboration of pharma stakeholders}.
What is the implication of Amazon's new Fulfillment Centre being constructed in EIA's vicinity? Are you expecting a growth in the volumes?
Based on conversations with Amazon and their service providers, we expect a significant increase in cargo volumes once their 1.3 million square foot Fulfillment Centre opens in 2020. We are busy planning for new and expanded infrastructure to accommodate the growth.
What are EIA's plans for digitally securing the future of air cargo business? Please elaborate on any steps taken employing AI, Machine Learning, Big Data etc. for operations.
In addition to our overall digital strategy, cargo is a focus area for our digital transformation. EIA is testing use cases for Blockchain, machine learning & AI, autonomous vehicles, and other new technologies to determine best environments for deployment. EIA was one of a select few airports recently invited to participate in IATA's NEXXT Innovation programme specifically to modernise the cargo business. EIA dedicates time to both business development and industry development, and is active in the promotion of new technologies to solve problems in the cargo business.
What is the update on the Fresh Cargo Centre cooler facility at EIA?
In 2018, we opened the Fresh Cargo Centre at EIA to facilitate the increase we have seen in perishable exports. The facility offers a complete Cold Chain solution with direct airside access. Earlier this year, another milestone was achieved as the Fresh Cargo Centre achieved IATA CEIV Pharma certification.
Can you elaborate on other constructions/facilities coming up or functional at EIA — e.g. Air Canada's equipment facility, Runway Development's logistics centre, etc?
Since 2015, EIA has added almost a million square feet of new airside and groundside cargo buildings. Included in this figure is Aurora Inc.'s latest development at EIA – Aurora Polaris – their 400,000 square foot Global Distribution Centre and Research and Development facility. We also added to the 800, 000 square feet Aurora Sky bio-pharma production facility which opened in 2018, which brings Aurora's footprint at EIA to 1.2 million square feet.
Construction is nearing completion on Air Canada's new cargo and maintenance facility, as well as Shell Aviation's new state of the art jet fuel distribution and storage project. EIA also is in active discussions to develop additional facilities that will support the forecasted growth of EIA's business partners.
The breaking ground ceremony at the Edmonton International Airport's Cargo Village where Shell Aviation is building tanks that will handle air cargo freighters
What is your outlook for air cargo growth in Canada?
Canada is uniquely well positioned for air cargo growth being that it is the only G7 country with trade agreements with all the other G7 countries, as well as trade agreements with emerging regions of the world like the Comprehensive Progressive Trans Pacific Partnership (CPTPP). Canada continues to embrace world trade, and the benefits offered by EIA's Foreign Trade Zone gives us an optimistic outlook for air cargo.
Canada's major air carriers are also in a period of growth, bringing belly capacity to new markets and further buoying the cargo sector. Canada remains a safe and stable environment to do business and offers many of the products and resources in demand around the world. Led by our strengths in innovation and technology development, Canada's air cargo industry will continue to grow as the world becomes an increasingly globalised marketplace.