Canada invests $15 million in transportation infrastructure at the Alberta Industrial Heartland
Feb 13, 2020: The Government of Canada has announced an investment of $15 million to increase transport capacity and efficiency by reducing bottlenecks on the Western Canadian rail network. This will help move more Canadian goods to international markets. This announcement was made by Marc Garneau, minister of transport, and Chrystia Freeland, deputy prime minister […]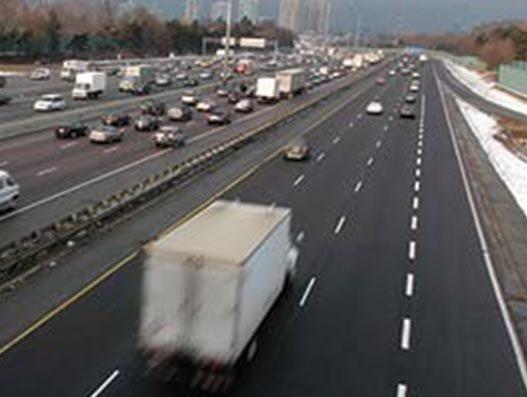 Feb 13, 2020: The Government of Canada has announced an investment of $15 million to increase transport capacity and efficiency by reducing bottlenecks on the Western Canadian rail network. This will help move more Canadian goods to international markets. This announcement was made by Marc Garneau, minister of transport, and Chrystia Freeland, deputy prime minister and minister of intergovernmental affairs
The project increases the efficiency of shipping from the Alberta Industrial Heartland with the construction of a new 1,930 car rail storage yard in Sturgeon County, northeast of Edmonton. Major project components include a large loop track, 32 parallel storage tracks capable of accommodating railcar storage and assembly of trains, and a connection to the Canadian National Rock Yard's rail siding. The project lowers costs and increases the volume of products available for export from the Alberta Industrial Heartland.
"Our government is investing in Canada's economy by making improvements to our trade and transportation corridors. We are supporting projects to efficiently move goods to market and people to their destinations, stimulate economic growth, create quality middle-class jobs, and ensure that Canada's transportation networks remain competitive and efficient," said Marc Garneau.
These investments have important economic benefits for Canadians and will create an estimated 880 jobs during construction.
"Transportation and distribution of goods are a vital part of our local, regional, and national economies. This investment in the Alberta Industrial Heartland will increase access to transportation, help businesses get more products to market, and support quality and well-paying middle-class jobs," said Chrystia Freeland.
The Government of Canada is supporting infrastructure projects that contribute most to Canada's success in international trade. Trade diversification is a key component of the National Trade Corridors Fund, through projects that: improve the performance of the transportation system to increase the value and volume of goods exported from Canada to overseas markets; and generate new overseas trade as a result of the investment.