Camilo Garcia Cervera joins WebCargo by Freightos
September 16, 2019: Camilo Garcia Cervera has joined WebCargo by Freightos as global VP business development. He will head airline relationships at WebCargo. Cervera immediately before served as director of sales, marketing and products at IAG Cargo. He has also worked at British Airways. Reasoning for the "exciting (yet difficult) decision" to move in a […]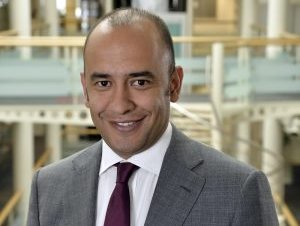 September 16, 2019: Camilo Garcia Cervera has joined WebCargo by Freightos as global VP business development. He will head airline relationships at WebCargo.
Cervera immediately before served as director of sales, marketing and products at IAG Cargo. He has also worked at British Airways.
Reasoning for the "exciting (yet difficult) decision" to move in a blog post, Cervera wrote on Freightos: "From where I've sat, it seems cargo and technology have been operating on parallel tracks. Despite good intentions and a real commitment to bring global shipping online, this siloed approach has had limited wins. I'm excited to contribute my industry expertise to bridge this knowledge gap, helping tech companies like Freightos continue to support cargo innovation, but doing so increasingly as an industry insider, not an external force."
Cervera revisited the past 20 years in his career in the air cargo industry, talking about the slow but sure change brought about by digitisation in cargo booking recently.
"While I was booking flights online for personal and business travel, I was part of an industry that to a large extent was still booking air cargo manually. At IAG Cargo, we were amongst the very few airlines to pioneer digital cargo. Well, today I'm proud to say that air cargo eBooking is live! In fact, IAG Cargo where I spent two decades learning cargo best practices, is part of the small, but rapidly growing, group of air carriers leading industry digitization."
In June this year, WebCargo became the first live user of IAG Cargo's digital application programming interfaces (APIs). IAG Cargo has invested heavily in developing APIs that can be integrated directly into customer systems, giving customers the choice to book via IAGCargo.com or their own system.