By keeping a healthy balance between men and women, the industry will win: Yulia Celeteria
Given the challenging responsibility that she holds, Yulia Celeteria speaks to The STAT Trade Times on what it takes to make quick decisions as a leader and not to shy away from thinking out of the box.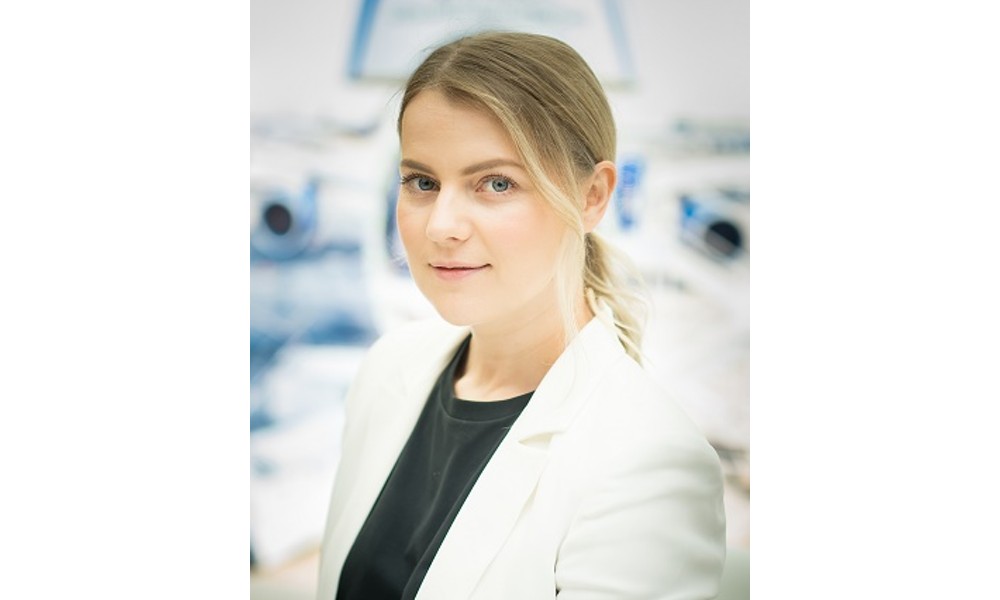 This International Women's Day, we are celebrating women who are shaping the air cargo industry and the world. Yulia Celeteria, healthcare director – global, Volga Dnepr Group, who leads the healthcare vertical for the group, is in charge of alignment of dedicated healthcare and life-saving services with the usage of the group's unique freighter fleet, network connections through scheduled flights and charter options. Given the challenging responsibility that she holds, Yulia speaks to The STAT Trade Times on what it takes to make quick decisions as a leader and not to shy away from thinking out of the box.
At any point in time in your career, have you faced queries like why did you choose air cargo as a career although it is considered more as a 'masculine' career option?
Indeed, this is the question I have received more than once. After graduation from the University where my major was Linguistics, I have been looking for a job that would give me the possibility to 'embrace the world' by working with people from different countries and deepen my knowledge in intercultural relations. I have started as a customer service agent which welcomes female specialists for their ability to keep track of all the details, handle various problematic situations and cooperate with the customers daily. This is when it all started and I entered the world of air cargo, which is indeed considered more as a 'masculine' term, although without female participation it would have been hard to advance as some situations require women's tranquillity, wisdom and patience whereas men are more quick-tempered. Thus, by keeping a healthy balance between men and women in the sector the industry will win.
How did you manage work from home and personal life as air cargo is witnessing busiest hours due to the pandemic?
This is the challenge for all the women/mothers working from home. You need to find the best combination of all the roles - teacher, nurse, mother, trainer, choreographer, etc (depending on what activities your children take). At first, this was tough but slowly step-by-step we managed it. I believe that this situation served as an eye-opener for many men who started appreciating women's input more and sharing more family responsibilities. We are still going through restrictions but right now the attitude has slightly changed as well as the mindset but we all wait for things to get back to normal.
The percentage of women in the air cargo industry has not improved yet even after IATA announced its campaign of 25by2025. Is it the tendency that is keeping away women from this sector that it is only meant for men?
I think that the situation is slightly changing although the process indeed is very slow partly because the industry is not appealing enough for graduates who are simply not familiar with it. One thing that we should thank the pandemic for is that it showed the importance of the air cargo sector, its input into uninterrupted supply chains. It would be great to see more media coverage of our input not only in dedicated industry-related magazines, newspapers, online portals but also on national and federal media sources and online. This will help the graduates in finding their right place, including female graduates.
It is a tedious hour for the air cargo industry which kept itself alive by delivering PPE, medical supplies across the world, and today for the much-awaited Covid-19 vaccine. Being a woman in a leadership position, how did you manage the decisions at your organization?
It is now that simple, but as I mentioned, we are all getting familiar with this working process. Besides, this is not something new to us, as we have been communicating with colleagues from various regions before through phone calls, e-mails with regular quarterly meetings though in person. But today's online communications tools give us a great opportunity. Being the leader right now means that you need to make quick decisions (although very well-thought and balanced) which will meet the company's goals, customers' requirements and possible current restrictions. We have set up a true team spirit where every person knows his/her scope of responsibilities but at the same time, are not afraid to think outside the box.
What are the initiatives implemented by you in your organization to encourage women to choose air cargo as a profession?
First of all, we have a number of top and middle level female managers - the fact which speaks for itself. Secondly, Volga-Dnepr Group supports university students and graduates through a dedicated Volga-Dnepr "New generation' programme. The program aims to guarantee continuity of generations/personnel and share of experience and expertise. We are open to all the areas - sales, MRO, operations, office and welcome newcomers. Of course, there are still some departments that are traditionally referred to as masculine, like pilots. But with Volga-Dnepr being among advance-thinkers we have one female co-pilot in Atran Airlines and I hope that this tendency will continue.
The company also supports women after maternity leave and offers flexible working works if needed, runs edutainment programmes for children to encourage them to find out more about the work of their parents.