Budapest Airport to host 2019 TIACA Executive Summit
March 9, 2018: The International Air Cargo Association (TIACA) has announced that it will organise its Executive Summit (ES) and Annual General Meeting in Budapest from November 20 to 22, 2019.
The association has joined hands with EVA International Media to organise its ES.
The summit brings together decision makers from across the globe for a series of panel discussions, keynote speeches, and round table debates.
At the same time, Budapest Airport will host an opening ceremony for its new dedicated freight centre, called BUD Cargo City, during the event, inviting delegates, customers, and suppliers to tour the facility, followed by a Gala Dinner at its historic Terminal One building.
%u201CTIACA%u2019s ES offers all sections of the air cargo community a forum to meet and discuss the challenges and opportunities in our dynamic industry,%u201D said Sebastiaan Scholte, chief executive officer, Jan de Rijk, and chairman, TIACA.
BUD Cargo City is part of the EUR160 million (HUF50 billion) BUD:2020 Development Programme at the Central Eastern European Hub, which services 45 airlines, and saw a throughput of 146,113 tonnes of cargo in 2018.
%u201CWe as the host are excited and extremely proud to announce that Budapest Airport is able to bring the 2019 TIACA Executive Summit to the city of Budapest, being selected after competing with other top locations worldwide and following previous prominent locations of TIACA events in Toronto, Miami, and Paris,%u201D said Jost Lammers, chief executive officer of Budapest Airport.
%u201CWe hope that this event will create new business opportunities between the attendees, from which every senior member of the cargo community will benefit.%u201D
You may also like:-
---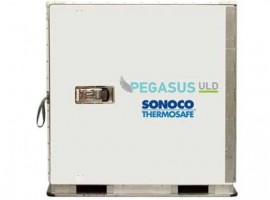 Logistics
FAA approval officially enables reciprocal EASA (European Aviation Safety Agency) approval, which is anticipated in the very near future.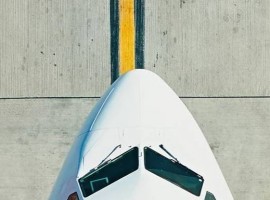 Logistics
The global rollout of CargoWise across a. hartrodt operations in Asia, South and North America, Oceania and Europe, will be a staged process with completion by March 2023.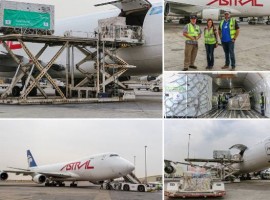 Air Cargo
Logistics
The hospital which included generators, tents, HEPA filters and medical equipment, can facilitate up to 200 people to receive potential lifesaving treatment.