Budapest Airport signs MoU with two major Chinese hubs
April 30, 2019: Budapest Airport has entered into a cooperation agreement with Xi'an Xianyang International Airport, a major distribution and logistics base for China in the Central and Eastern European (CEE) region. This agreement may link additional Chinese cities to the network where direct flights are available from Hungary and will highlight Budapest Airport in […]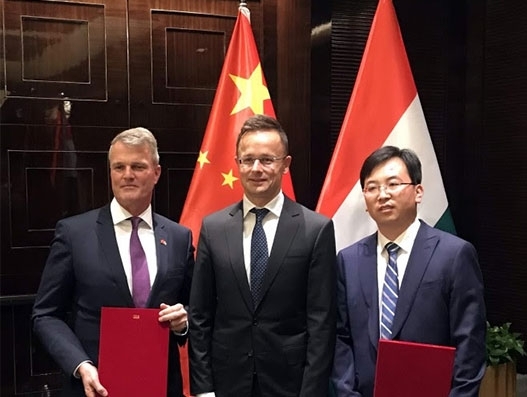 April 30, 2019: Budapest Airport has entered into a cooperation agreement with Xi'an Xianyang International Airport, a major distribution and logistics base for China in the Central and Eastern European (CEE) region.
This agreement may link additional Chinese cities to the network where direct flights are available from Hungary and will highlight Budapest Airport in China as a prime gateway to Central and Southeastern Europe.
"Strong economic cooperation is only possible between two countries if they are well-connected, which is why aviation connections through direct flights between Hungary and China are of key importance," said Peter Szijjarto, Minister of Foreign Affairs and Trade for Hungary.
Budapest Airport will also sign an MoU with Zhengzhou Xinzheng International Airport in May during a planned Chinese delegation visit to Budapest, to further strengthen aviation links between Hungary and China.
"The foundation stone was laid with the direct connection to Zhengzhou, and now it is time to further intensify our cooperation with our new Chinese partners," said Jost Lammers, chief executive officer, Budapest Airport.
The support of Hungarian diplomats and trade promotion experts has helped Budapest Airport to double the weekly capacity of direct cargo flights between Budapest, Hong Kong, and Zhengzhou, and also to enhance the belly cargo links onboard scheduled Air China passenger flights between Beijing and Budapest.
Since the beginning of April, Cargolux has been operating two additional direct cargo flights per week between Zhengzhou, one of the fastest growing airports in the world, and Budapest.
This agreement was signed during the recent Belt and Road Forum in Beijing, China.