Budapest Airport sees strong cargo activity in Q1 2017; prepares to open new express facilities
<p style="text-align: justify;">May 05, 2017: Budapest Airport has handled a record 30,060 tonnes of cargo in the first quarter of 2017, up 32.3 per cent on the same period last year, including 20,455 tonnes of air cargo, up 20.8 percent on Q1 2016.</p> <p style="text-align: justify;">March 2017 figures were a record 11,536 tonnes of cargo, […]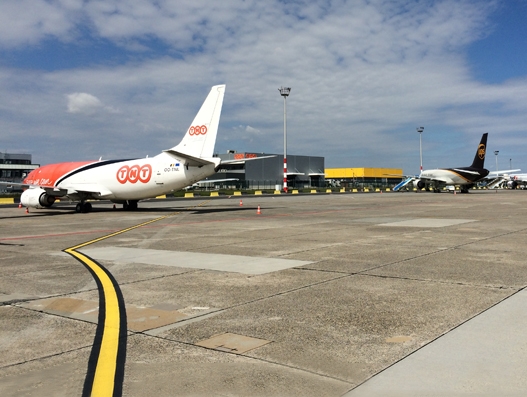 May 05, 2017: Budapest Airport has handled a record 30,060 tonnes of cargo in the first quarter of 2017, up 32.3 per cent on the same period last year, including 20,455 tonnes of air cargo, up 20.8 percent on Q1 2016.
March 2017 figures were a record 11,536 tonnes of cargo, up 33.3 percent on the same month last year, including 7,864 tonnes of airfreight, up 20 percent on March 2016.
The record tonnage comes as the Hungarian capital's hub nears completion of a new warehouse and office complex for DHL Express and TNT Express, part of its HUF50 billion (EUR160 million) "BUD:2020 Development Programme", which will also see the construction of new facilities called Cargo City.
"We are excited to embark on a new phase for cargo at Budapest Airport, these very strong figures come after 40 months of continuous growth," said René Droese, director Property and Cargo, Budapest Airport.
"Our rapid growth has come from many sources, such as: our new customers, including new freighters such as Qatar Airways Cargo; the capacity increase and volume development of our current partners, including Cargolux and Turkish Cargo; and the belly cargo of our wide body passenger operators, such as Emirates Airlines and Air China. Our integrator market served by all big four players in the market (DHL, FedEx, TNT and UPS) also shows very strong growth.
"We are pleased to support developing companies in Hungary across all sectors, including the automotive, electronic, communication, pharmaceutical, biotech, machinery, medical equipment, and live animal industries.
"The forwarders transporting this cargo are keen to find new cargo routes and access more direct transport options."
The new DHL Express and TNT Express warehouse and office complexes, which will total more than 18,000 m2, will open this summer, and will include an automated sorting system, as well as enhanced shipment processing capabilities.
The investments are designed to strengthen Budapest Airport's regional role in the integrator business with new state-of-the-art facilities.
Construction of Budapest Airport's new Cargo City, which will have a handling capacity of up to 150,000 tonnes a year, is due to be completed in 2019.
The new cargo centre will not only expand the cargo handling capacity of the airport, but will provide centralised cargo operations, including handling companies and forwarders, Customs clearance, and certified storage for special cargo, with a strong focus on temperature controlled goods.