Budapest Airport records strong cargo growth in January this year
<p style="text-align: justify;">Mar 06, 2017: Hungarian capital gateway Budapest Airport has recorded 27 percent growth in air cargo traffic in January, compared to the same month in 2016.</p> <p style="text-align: justify;">When looking at the statistics in more detail, arriving and departing cargo traffic totalled 5,114 tonnes in January 2016, it was 6,487 tonnes in the […]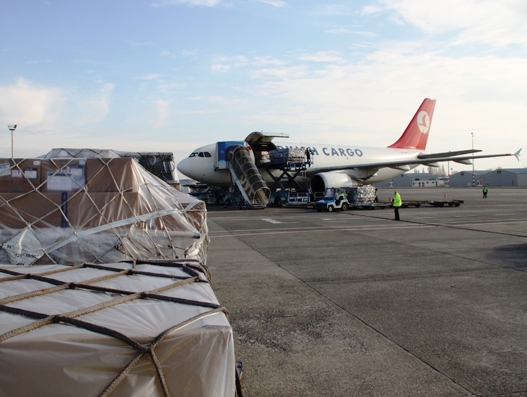 Mar 06, 2017: Hungarian capital gateway Budapest Airport has recorded 27 percent growth in air cargo traffic in January, compared to the same month in 2016.
When looking at the statistics in more detail, arriving and departing cargo traffic totalled 5,114 tonnes in January 2016, it was 6,487 tonnes in the same month this year.
When taking only air cargo into account, this amounts to 27 percent growth, but when road freight traffic is also included the result rises to 38 percent. The underlying factors include the strong performance of the Hungarian processing industry and the export of high value-added goods, such as electronics, pharmaceuticals and vehicle parts.
Meanwhile, the construction of two new integrator buildings is in full swing at Budapest Airport, with the complex due to be handed over this summer. The total area of the two new logistics bases exceeds 16,000m². Integrator companies represent a significant and growing segment of cargo traffic, with several flights a day.
DHL Express, for example, currently operates with two large aircraft on a daily basis – an A300-600F links Budapest with the company's European hub in Leipzig, whilst a 737 transports goods to Hungary from Brussels – as well as several smaller, feeder aircraft.
Budapest Airport has also commenced preparatory works for its Cargo City, a dedicated facility planned to be constructed near Terminal 2 which will handle the flights of cargo airlines such as Cargolux, Turkish Airlines Cargo and Qatar Airways Cargo, as well as belly cargo from passenger airlines.
The performance of Qatar Airways Cargo greatly contributed to the record growth in air cargo traffic in January 2017.
"The award for most dynamically developing cargo airline, was bestowed upon Qatar Airways Cargo at Budapest Airport's annual award gala is, to a large extent, recognition of this performance and dynamic growth seen throughout the year," said Jost Lammers, CEO, Budapest Airport.
He added, "Cargo airlines play an important role in channelling the mainstays of the Hungarian economy, such as pharmaceuticals, telecommunication and IT products, into the circulation of the world economy. This year, Budapest Airport's objective is to further expand its network and to enable our partners to increase their cargo capacities in Budapest."
Ulrich Ogiermann, chief cargo officer, Qatar Airways, said, "Through our three times weekly A330 freighters operating to and from Budapest Airport, we connect export businesses in Hungary, Central and Eastern European regions, to our global network of over 150 destinations via our state-of-the-art Doha hub."