Budapest Airport records double-digit growth in cargo volume in 2018
Jan 23, 2019: Liszt Ferenc International Airport, airport serving the Hungarian capital Budapest, has handled 146, 113 tonnes of cargo volume, that represents a growth of 14.9 percent year-on-year.
The cargo traffic has exceeded the growth rate of passenger traffic, according to a statement from the airport.
Over the last three years, double-digit cargo growth was recorded in Budapest, which is a good indication of the development of the Hungarian economy and its export-oriented industries.
The airport attributes the growth to strong performance from three lines of business: all cargo airlines, belly cargo carried in the cargo hold of scheduled passenger flights, and the flights operated by integrators (DHL, TNT, UPS, and FedEx). The latter achieved outstanding results partially due to the development of e-commerce in Hungary and Central Europe.
In additional to electronics, mobile phones, computer parts, car parts, and pharmaceutical products, the airport also handled unusual cargo last year. The unusual cargo comprised of Hungarian-bred calves (headed for Israel), and top-notch racehorses (transported to China and Russia).
%u201CWe are focusing all our efforts to make good use of the ideal conditions in Budapest and turn Liszt Ferenc International Airport into a major cargo logistics hub of the Central-Eastern European region. For this, we have to create appropriate technical, security, and traffic conditions %u2013 the relevant projects entered the phase of implementation last year, and we can successfully complete them this year,%u201D said Rene Droese, director Property and Cargo of Budapest Airport. He also mentioned that Budapest Airport continues its marketing activities from the Far East to North America in order to ensure that an increasing number of logistics and business partners choose the airport of the Hungarian capital as a site where they can reach their objectives.
BUD Cargo City at Liszt Ferenc International Airport will be handed over to international logistics companies quite soon %u2013 a new 20 000-square-meter cargo handling building will be completed by the second half of this year, and an additional 10 000-square-meter forwarder building is scheduled for completion at the end of the year. Right next to BUD Cargo City, an adjoining new cargo apron of 32 000 square meters will be handed over, in the proximity of Runway 2 towards Vecsss, where two Boeing B-747-8F freighters can be serviced simultaneously. The combined value of this development effort in 2019 reaches HUF 15 billion (EUR 46 million), financed by Budapest Airport itself.
You may also like:-
---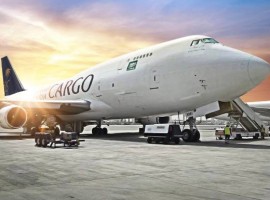 Air Cargo
The company said the new aircraft will boost the cargo and supply operations and help meet the significant surge on the demand for medicine, medical and preventive equipment and other similar goods.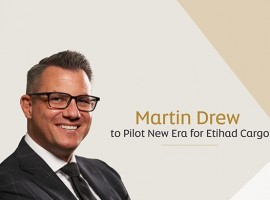 Air Cargo
Etihad Aviation Group has promoted Martin Drew to the role of managing director – Cargo and Logistics. Drew will assume the position on November 1.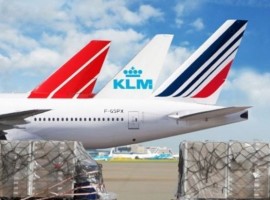 Covid-19
The additional cold room (COL), with temperatures ranging from +2 degrees Celsius to +8 degrees Celsius, will provide the capacity required to handle Covid-19 vaccines.