Budapest Airport handles first dedicated freighter at BUD Cargo City
Jan 7, 2020: The first dedicated cargo flight, a Boeing 747 giant aircraft, landed at Budapest's Ferenc Liszt International Airport, which hosts the new BUD Cargo City. The world-class logistics hub is one of the largest airport development projects in recent years, now operating as a gateway for air freight in Central and Eastern Europe. […]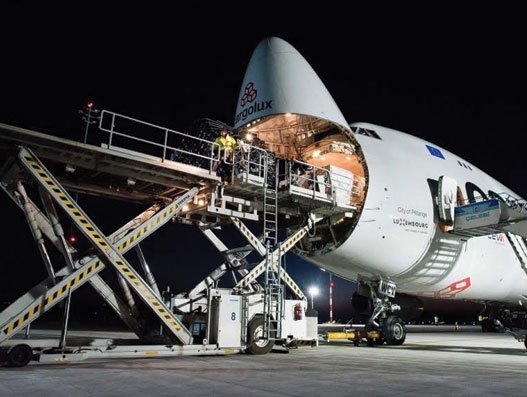 Jan 7, 2020: The first dedicated cargo flight, a Boeing 747 giant aircraft, landed at Budapest's Ferenc Liszt International Airport, which hosts the new BUD Cargo City. The world-class logistics hub is one of the largest airport development projects in recent years, now operating as a gateway for air freight in Central and Eastern Europe.
Budapest Airport opened the BUD Cargo City air cargo handling center at Ferihegy Airport in November last year. The new complex has today welcomed its first dedicated cargo flight - the arrival of the jumbo is also a symbolic moment in the history of the airport: the facility has started to operate smoothly, paving the way for Budapest Airport and the Hungarian economy to lead the region.
The facility consists of a 21,200 sq ft warehouse and office space and a 11,650 sq ft forwarding facility with a huge 32,000 sq ft traffic hall. Up to two Boeing 747-8F aircraft with a maximum take-off weight of 440 tonnes can be served simultaneously in the foreground. The opening of BUD Cargo City will increase the cargo handling capacity of Budapest Airport from 150,000 tonnes to 250,000 tonnes per year.