Budapest Airport better connected with Aeroflot
<p style="text-align: justify;">Jun 30, 2017: Budapest Airport has confirmed a further strengthening of its global hub connectivity with airline partner <a title="Aeroflot" href="http://www.aeroflot.com/xx-en" target="_blank">Aeroflot</a>. Announcing a third daily flight to Moscow Sheremetyevo from 29 October, the SkyTeam carrier will be offering over 7,000 weekly two-way seats to its central hub at Russia's busiest airport.</p> <p […]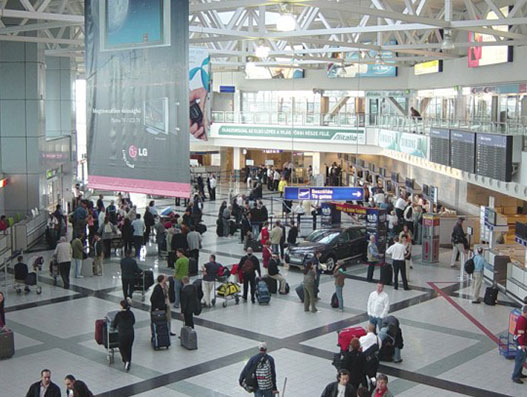 Jun 30, 2017: Budapest Airport has confirmed a further strengthening of its global hub connectivity with airline partner Aeroflot. Announcing a third daily flight to Moscow Sheremetyevo from 29 October, the SkyTeam carrier will be offering over 7,000 weekly two-way seats to its central hub at Russia's busiest airport.
Operated by the Russian flag carrier's 186-seat B737-800s, Aeroflot's increased service will see improved connections from Budapest to numerous existing Asian destinations including Hanoi and Ho Chi Minh City in Vietnam, the South Korean capital of Seoul, Beijing, Shanghai and Guangzhou in China, as well as Bangkok and Phuket in Thailand.
"This is a proven successful route, and we've worked hard to enrich the service with improved access to Aeroflot's Asian destinations. Aeroflot's extra service will make us considerably better connected via our partner's hub resulting in another boost to our global network," said Balázs Bogáts, head of airline development, Budapest Airport.
Aeroflot is Russia's flagship carrier and a member of the SkyTeam global airline alliance. In 2016, the airline carried 29 million passengers (43.4 million passengers as Aeroflot Group including subsidiaries). Based in Moscow, at Sheremetyevo International Airport, Aeroflot operates one of the youngest fleets in the world with 197 aircraft.
With an exceptional 64 percent annual increase, Aeroflot's third daily service will see an extra 135,000 two-way seats from Budapest to Moscow Sheremetyevo during W17 and S18 versus the previous year. Flown alongside operations to Moscow Vnukovo, Hungary's capital city airport now offers a total of 29 weekly flights to Russia.
Directly serving 42 country markets, the additional operations will see Russia move ahead of Switzerland and Israel as the eighth largest country market flown from Budapest. With 21 weekly flights from the Hungarian gateway, Aeroflot will jump ahead of fellow hub operators at Budapest this winter, becoming one of the best-connected regarding weekly frequencies, and on par with Turkish Airlines, KLM and Air France in expanding the airport's global destination map.
Photo credit:http://hungarytoday.hu