Brussels Airport sees increase in cargo traffic in April despite noise limitations
<p style="text-align: justify;">May 17, 2017: Brussels Airport has recorded its best month of April since 2009 as it has handled close to 46,000 tonnes of cargo volume. The airport has recorded good numbers despite of the ongoing uncertainty regarding the Brussels' noise limits for aircraft.<br /><br />Air cargo traffic at the airport went up by 11.9 […]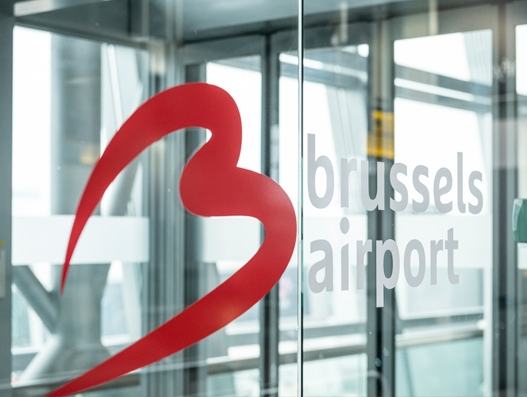 May 17, 2017: Brussels Airport has recorded its best month of April since 2009 as it has handled close to 46,000 tonnes of cargo volume. The airport has recorded good numbers despite of the ongoing uncertainty regarding the Brussels' noise limits for aircraft.

Air cargo traffic at the airport went up by 11.9 percent compared against 2015. The increase is due to the strong 32.9 percent growth in the full-cargo segment driven by the arrival of Ethiopian Cargo which set up shop at Brussels airport in March 2016, and the 5.4 percent rise in express services, compared against April 2015. Belly cargo on passenger planes remained stable in April 2017 (-0.3 percent) compared against the same month in 2015.

The growth percentage for the full-freighter transport is below the European average, with growth only being achieved on existing routes.

After the departure of Yangtze River Express in February this year, full-freigher Air Cargo Global is stopping all its activities at Brussels Airport because of the Brussels' noise fines. Magma Aviation too has indicated that it will leave Brussels Airport if the uncertainty is not removed in the next few weeks.

This April, the number of passengers at Brussels Airport broke yet another record. Over 2.1 million passengers travelled via Brussels Airport last month. Continuing the trend seen in recent months, air cargo traffic too rose sharply by just under 12 percent compared against the same month in 2015. These strong results, both for passenger and cargo traffic, are threatened by the insecurity regarding the tightened Brussels' noise limits. Brussels Airport Company once again urges all parties concerned to start work on a long-term solution for the airport.

In April of this year, 2,145,790 passengers departed from or landed at Brussels Airport. Compared against record year 2015, this represents a 6.8 percent rise in the number of passengers and a new record for the month of April. The number of originating passengers has gone up by 2.3 percent on 2015, whereas the number of transfer passengers has soared by 31.2 percent compared against April 2015.

The biggest growth is seen at Brussels Airlines, both on intra-European and on intercontinental flights, and Ryanair. For long-haul flights, the loss of Jet Airways has been fully made up for, mainly due to Brussels Airlines which opened a new route to Toronto in spring 2016 as well as a new route to Mumbai in spring 2017.