Brussels Airport records decline in cargo traffic in May
June 24, 2019: Brussels Airport has reported sharp decline in cargo traffic in the month of May, whereas the passenger division saw slight increase of 0.7 percent year-on-year. All regions are showing negative growth, both in terms of imports and exports, according to the European airport. All European airports are facing significant decreases, but the […]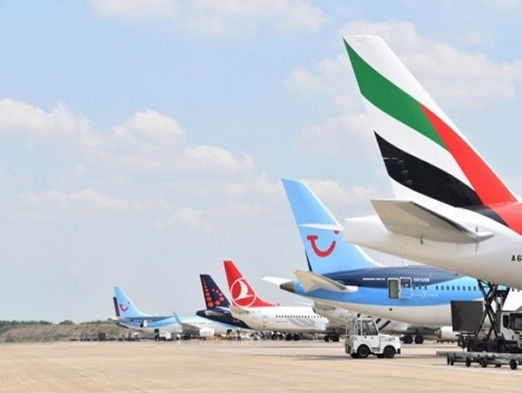 June 24, 2019: Brussels Airport has reported sharp decline in cargo traffic in the month of May, whereas the passenger division saw slight increase of 0.7 percent year-on-year.
All regions are showing negative growth, both in terms of imports and exports, according to the European airport.
All European airports are facing significant decreases, but the results at Brussels Airport are, however, lower than the European average, notably because of strike actions at skeyes which mainly affected the cargo flights, and elsewhere in Europe, added the airport.
The full-freighter segment experienced a sharp drop of 13.3 percent in comparison to May last year. For their part, integrator services are facing a sharp decline of 13.2 percent.
And belly cargo declined by 4.3 percent, while trucked freight was down sharply by 12.1 percent.
In May, Brussels Airport handled 2,280,205 passengers and the results were negatively impacted due to decline in the number of holidaymakers in May, a quieter period between the Easter holidays and the summer holidays and also because Ramadan occurred almost entirely during the month of May.
As in April, May's results were negatively impacted by specific developments.
Indeed, there were multiple including at skeyes on the morning of May 14, in Italy and France and at SAS. As far as the airline companies are concerned, the end of flybmi regional operations, the bankruptcy of WOW Air and the reduction in frequency of Emirates flights to Europe due to runway works in Dubai have also reduced the figures for the month of May. Also of note was the
For long-haul flights, the greatest increases were recorded at Brussels Airlines, Ethiopian, Qatar Airways, ANA and Hainan.
In the short-haul segment, Brussels Airlines, Ryanair, Vueling, Iberia, Aeroflot, Tarom and Finnair showed the strongest growth.