Brussels Airport posts negative growth in cargo, passenger volume up by 2.6%
Feb 11, 2019: Brussels Airport has posted 55,030 tonnes, or a decrease of 3.2 percent in the cargo volumes being handled in January 2019, compared to 56,846 tonnes in the same period last year. This is the first time in months that the freight sector at the airport recorded negative growth. At the same time, […]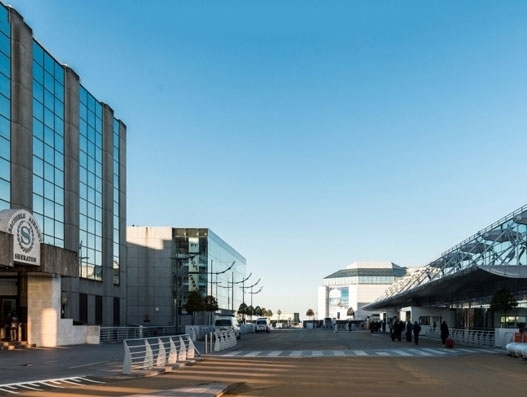 Feb 11, 2019: Brussels Airport has posted 55,030 tonnes, or a decrease of 3.2 percent in the cargo volumes being handled in January 2019, compared to 56,846 tonnes in the same period last year. This is the first time in months that the freight sector at the airport recorded negative growth. At the same time, the airport has handled 1.7 million passengers in January 2019, up 2.6 percent compared to the same month in 2018.
The increase in the number of long-haul flights generated an increase of 8.5 percent or 12,678 tonnes in belly cargo compared to 11,680 tonnes last year and trucked cargo grew by 3.5 percent or 14,145 tonnes, compared to 13,668 tonnes last year.
Cargo on full freighter aircraft declined by 17.3 percent or 11,283 tonnes compared to 13,651 tonnes the same month last year. This decrease is mainly due to the fact that certain airlines cut back their flights. Cargo carried by express operators is decreased in weight by 5.2 percent, which is the trend in recent months where e-commerce is increasing. These products have a lighter weight than traditional cargo.
Overall, the decrease in cargo traffic was already observed in other European airports in November and December.
In the passenger segment, the growth in the number of long-haul flights was up by 3.7 percent slightly higher than that of the short-haul flights. The winter weather in Europe, especially on January 30, had a slightly negative impact on passenger numbers. The growth of 3.1 percent was recorded in the number of originating passengers whereas in the number of transfer passengers it stood at 0.7 percent.
In particular, Cathay Pacific, Hainan Airlines, Ethiopian Airlines, Air Canada and Rwandair contributed to these positive results. In the short-haul segment TUI Fly, Brussels Airlines, Ryanair, Vueling, Aeroflot, Air Europa, Iberia, Air France, and Aegean Airlines recorded the strongest increase.