Brussels Airport posts negative cargo growth in April
May 14, 2019: Brussels Airport saw 1.5 percent year-on-year increase in passenger numbers in April, according to the traffic statistics released by the European hub. The airport handled 2.3 million passengers. In the short haul segment, Ryanair, Vueling, Aeroflot, Iberia, Lufthansa, Swiss and Finnair saw the largest growth. The largest growth in the long-haul segment […]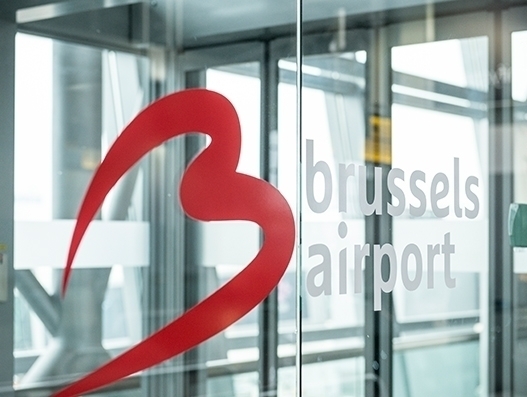 May 14, 2019: Brussels Airport saw 1.5 percent year-on-year increase in passenger numbers in April, according to the traffic statistics released by the European hub. The airport handled 2.3 million passengers.
In the short haul segment, Ryanair, Vueling, Aeroflot, Iberia, Lufthansa, Swiss and Finnair saw the largest growth. The largest growth in the long-haul segment was recorded at Brussels Airlines, Ethiopian, Qatar Airways, Etihad, Air Canada and ANA. Emirates has temporarily decreased the number of seats to Europe due to works on one of the runways in Dubai. As a result, the airline operates only one daily flight to Brussels instead of two.
On the other hand, cargo traffic decreased by 6.9 percent in comparison to April 2018, a result that was further impacted by the service disruptions at skeyes, the traffic control company that ensures the safety and efficiency of air traffic in Belgium.
This decrease corresponds with the negative market trend for European air cargo traffic. The freight sector has been experiencing a slowdown since the end of last year. Full freighter traffic, in particular, has experienced a strong decrease (-20.3 percent compared to April last year) as a consequence. Moreover, Saudia Cargo has ceased operations at Brussels Airport.
Furthermore, a number of cargo flights were cancelled due to airspace being closed (mainly during the night and early morning) as a result of limited staffing at skeyes. This is mainly reflected in the decline in express services, by 8.4 percent compared to the same period last year. Growth in e-commerce has resulted in a decrease in the volume of transported goods while their value has increased.
The volume of belly cargo dropped by 6 percent, whilst trucked cargo grew by 6.5 percent.