Brussels Airport H1 traffic figures show major decline in cargo volume
July 19, 2019: Brussels Airport, one of the biggest European airports, has reported major decline in cargo volume in the first half of 2019 and also in the month of June. According to the traffic figures, the amount of cargo that was shipped via the airport in the first half of the year was 9.3 […]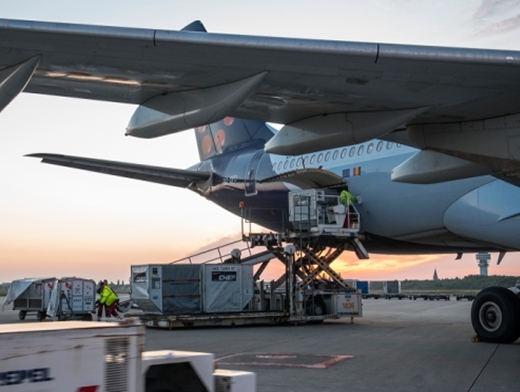 July 19, 2019: Brussels Airport, one of the biggest European airports, has reported major decline in cargo volume in the first half of 2019 and also in the month of June.
According to the traffic figures, the amount of cargo that was shipped via the airport in the first half of the year was 9.3 percent lower than the same period last year and in June, 17 percent less cargo was shipped than in the same month last year.
The downward trend in cargo transport continued in June, reported the airport.
Adding to it, the airport said: "In June 2018, the airport shipped more than 64,000 tonnes of cargo; this year it handled around 10,000 tonnes less. The decline can be felt in all segments and by all airlines. The trucked cargo underwent the strongest downturn: 26.6 percent lower than June last year. The reduction in cargo transport is also noticeable in other European airports and is due to continuing economic uncertainty."
Although a negative trend has been identified in all European airports, Brussels Airport has fared worse than other airports in the vicinity. This can be explained by the general decline in cargo volumes in the European market and the unrest that prevailed in recent months at skeyes air traffic control and the impact this had on cargo flights.
On the contrast, the airport saw 1.8 percent year-on-year increase in passenger traffic in the first six months of 2019. The hub welcomed almost 12.3 million passengers.
During the month of June alone, the number of passengers rose, compared to last year, by 4.3 percent. Due to the ever-stronger position of Brussels Airport in the Star Alliance network, the number of transfer passengers in June increased by 3.6 percent compared to last year. Because of Ramadan, which this year only had a few days in June, and as a result of the first weekend of the summer holidays, the local departure market saw an increase compared to the same month last year (+2.6 percent).
Ethiopian, Etihad, Emirates, United and ANA airlines in particular enjoyed a growth in passengers, thanks to the use of larger aircraft on their long-haul flights.
The short-haul airlines with the biggest increase were Brussels Airlines, Ryanair, Air Arabia, Vueling, EasyJet, Finnair, Aeroflot, Iberia and TAROM.