Brussels Airport continues to see strong cargo traffic in May
Jun 12, 2017: Brussels Airport has recorded an 8.1 percent growth in cargo volumes in May this year compared to May 2015.
The full-cargo segment has risen sharply by 17.2 percent and express services by 16.6 percent against the same month in 2015. The growth rates confirm the potential and stable growth within these segments.
The major gateway has seen 11.4 percent decrease in belly cargo segment in May 2017 against May 2015. This was due to the departure of Jet Airways in March 2016 and the subsequent decrease in the number of long-haul flights.
In the last month, the number of passengers at Brussels Airport has grown by 2.4 percent on the same month in 2015. In May, some 2,203,443 passengers travelled via Brussels Airport, setting a new May record.
Growth is lower than in previous months due to the extended Pentecost weekend which, this year, fell entirely in the month of June. In 2015, it fell in May. As a result, the number of originating passengers is lower than in May 2015 (1.1 percent). The number of transfer passengers continued to rise, by 25.9 percent in comparison to May 2015.
These growth rates are attributed to the strong performance of Brussels Airlines, on both short and long-haul flights, Ryanair, TUI fly and the growth in the long-haul segment.
Traffic figures for the month of May 2017 are compared to figures from Brussels Airport's record year 2015. As a result of last year's attacks, the 2016 figures are not representative, which means that any comparison would present a distorted picture.
You may also like:-
---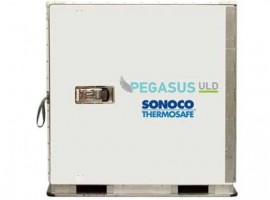 Logistics
FAA approval officially enables reciprocal EASA (European Aviation Safety Agency) approval, which is anticipated in the very near future.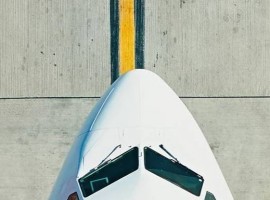 Logistics
The global rollout of CargoWise across a. hartrodt operations in Asia, South and North America, Oceania and Europe, will be a staged process with completion by March 2023.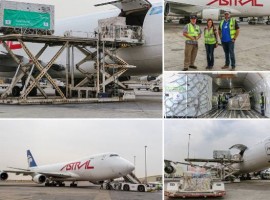 Air Cargo
Logistics
The hospital which included generators, tents, HEPA filters and medical equipment, can facilitate up to 200 people to receive potential lifesaving treatment.