Brussels Airlines sees improvement in cargo load factor
July 13, 2017: A Lufthansa Group company, Brussels Airlines continued its to grow during the month of June 2017. In the cargo segment the airlines has registered an increase of 12.2 percent increase in the load factor on year-on-year basis. In the month of June 2016, the airline has the load factor of 53 percent which was grown to 65.2 percent in June this year. The Brussels Airlines freight activity, expressed in Revenue Ton Kilometre (RTK), recorded a growth of over 19 percent.
While on the other hand, a total of 848,434 passengers have chosen a Brussels Airlines flight, that is a considerable 15.3 percent more than in June 2016. In total, more than 112,000 additional passengers have chosen for Brussels Airlines. The seat load factor of the flights amounted to nearly 80 percent. The intra-European flight offer attracted 15.7 percent more passengers. North America flights registered a passenger growth of 7.6 percent. 2.3 percent more passengers boarded the Africa flights. The new destination Mumbai also yielded very good results.
With a passenger increase of 15.3 percent , Brussels Airlines was one of the fastest growing European airlines for the month of June 2017.
Month

Month

VLY difference in %

jun-17

jun-16

Flights

7,523

6,974

7.9%

Total Passengers

848,434

735,862

15.3%

-- Passengers Europe

708,290

611,922

15.7%

-- Passengers Africa

78,027

76,285

2.3%

-- Passengers North America

34,351

31,927

7.6%

-- Passengers Middle East

18,044

15,728

14.7%

-- Passengers Asia

9,722

/

/

Cargo Load Factor (%)

65.2%

53.0%

12.2%pt

Based on the latest available passenger data
You may also like:-
---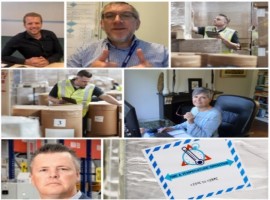 Air Cargo
Covid-19
Amsterdam Airport Schiphol's Pharma Cargo Community is collaborating to ensure the temperature-controlled supply chain is ready for the safe and efficient transportation of Covid-19 vaccines.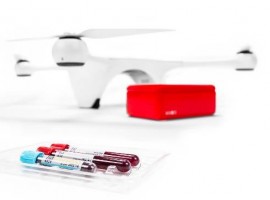 Drones
Through this partnership, Matternet will conduct a joint research project with JAL in Japan, as the company continues to expand its commercial business globally.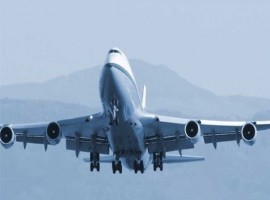 Air Cargo
DSV has now added an additional two 747 freighters to its Europe-Asia cargo air bridge with an extra weekly inbound departure from Shanghai and the new Hong Kong-Luxembourg route.