Brussels Airlines' Montreal services to commence in March 2020
Sep 5, 2019: Brussels Airlines will operate seasonal flights (end March to end October) to Montreal's Pierre Elliott Trudeau International Airport, from the end of March 2020. Belgium's home carrier has decided to operate five flights per week between Brussels Airport and Trudeau airport. Further, with the remaining capacity in the winter season, Washington, a […]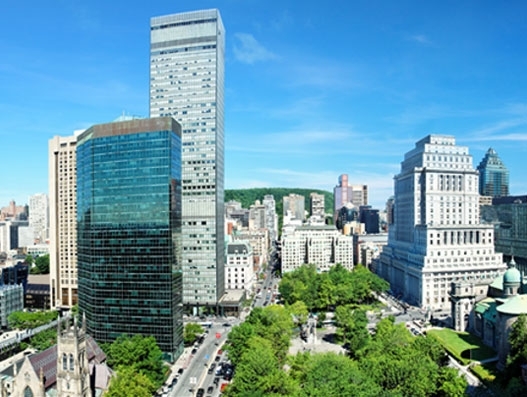 Sep 5, 2019: Brussels Airlines will operate seasonal flights (end March to end October) to Montreal's Pierre Elliott Trudeau International Airport, from the end of March 2020.
Belgium's home carrier has decided to operate five flights per week between Brussels Airport and Trudeau airport.
Further, with the remaining capacity in the winter season, Washington, a summer destination only, has been upgraded to a year round service as of 20 February. In summer (end March until end October) the service will be offered daily, while in winter 4 times a week.
According to the carrier, Montreal is the most important market in Canada out of Belgium and has a high demand for connections to and from Sub-Saharan Africa via Brussels. Hence, the airline will operate services to second most populous municipality in Canada.
Schedule Summer 2020 (March 29, 2020
– October 24, 2020) in local time

Frederic Dechamps, senior director Sales Belgium - Brussels Airlines, Lufthansa Group said: "Flights leave out of Brussels Airport in the morning and return to Brussels early in the morning, allowing for convenient connections to and from many European destinations and Brussels Airlines' 17 African destinations."
"Montreal is a real added value for the Brussels Airlines network. It is a strong market out of Belgium, with over 75,000 potential travelers a year. Montreal is very relevant both for business and leisure travelers, and the appealing destination can easily be stimulated for both individual and group travel. We are looking forward to adding Montreal to our portfolio."
At the same time, it informs that Brussels Airlines' last flight to Toronto will take off on January 7, 2020. Passengers already booked on flights after that date will be offered alternative travel solutions.
The new Brussels - Montreal route will be operated with an Airbus A330-300 aircraft, which includes Brussels Airlines' newly introduced boutique hotel in the sky service in its brand new Business Class, Premium Economy and Economy Class.

Brussels Airlines North Atlantic network at a
glance