Brisbane Airport opens $135 million international terminal expansion
April 24, 2018: Australia's gateway Brisbane Airport has officially opened its new $135 million expansion of the northern International Terminal and apron on April 23, 2018. Upon construction, the expansion now provides the major aviation hub an additional 11,000 square meters of space at the International Terminal, including new arriving and departing passenger zones, two […]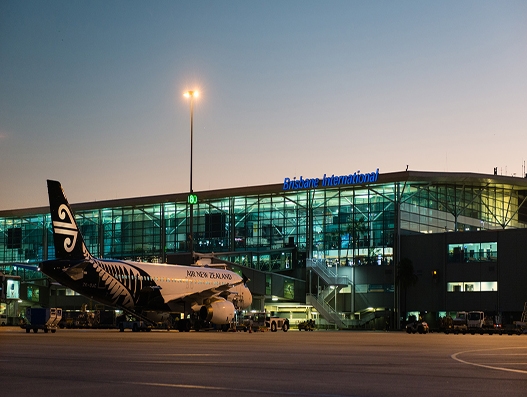 April 24, 2018: Australia's gateway Brisbane Airport has officially opened its new $135 million expansion of the northern International Terminal and apron on April 23, 2018.
Upon construction, the expansion now provides the major aviation hub an additional 11,000 square meters of space at the International Terminal, including new arriving and departing passenger zones, two new walk-out gates and four new aerobridges.
The project delivered 55,000 square metres of new pavement, new aircraft taxiways and three new aircraft parking bays capable of accommodating A380, B747, A330, A340 aircraft.
Julieanne Alroe, CEO and managing director, BAC, said the terminal and apron expansion was just one part of the airport's $3.8 billion infrastructure programme designed to meet future growth, and position Brisbane Airport as the nation's preferred gateway airport.
"Last year we had a record 7 percent increase in international passengers and, with numbers expected to rise, our focus is on how Brisbane Airport can continue to play a significant role in meeting forecast demand and stimulating even more.
"When our new runway opens in 2020, Brisbane Airport will be in the unique position of having more capacity than any other capital city airport in Australia and the most efficient runway system in the country, as well as being the most domestically connected airport for travellers.
With more global travellers choosing Brisbane Airport as a gateway, the new Inter-terminal Transfer facility recently completed at Brisbane International has also made transferring between the terminals incredibly efficient with increased processing capabilities, regular door to door bus transfers and helpful signage throughout the journey.