Brexit on cards, Africa's air cargo prospects stay intact
As Africa continues to be an investment hub with several emerging economies within it, the upward trajectory will catalyse the continent's air cargo and logistics sectors. But with Brexit uncertainty still around, African governments need to come up with redefined trade and diplomatic relations with a post-Brexit Britain and Europe, for more diversification and industrialisation.
Shalini Nair
"Aviation is a considerable force, supporting $55.8 billion of economic activity and 6.2 million jobs in Africa. But we are only scratching the surface of what aviation can contribute to building Africa's future. To enable aviation to be an even bigger driver of prosperity across the continent, we must work with governments," remarked Alexandre de Juniac, director general and CEO, International Air Transport Association (IATA), at 50th African Airline Association (AFRAA) annual general assembly (AGA) held at Rabat, Morocco in November 2018.
The hunger for natural resources and desire for fresh produce have been pushing several countries to invest in the African aviation market. This transforming scenario has compelled the industry to shift gears to follow a disciplined approach in terms of policy framing, infrastructure, and connectivity. Just after a year of Single African Air Transport Market's (SAATM) launch by African Union (AU), 27 countries have signed the historic agreement for opening up the skies till date. It is regarded as an important initiative for liberalising the aviation sector, including air cargo, which will have an immense benefit for African airlines in terms of accessibility and connectivity. Currently, 85 percent of Africa's air freight is being moved by foreign carriers who rarely collaborate with African carriers.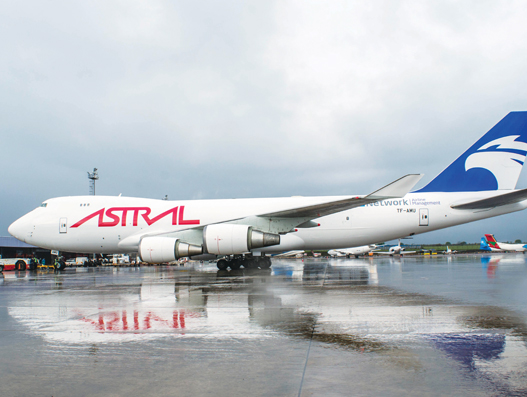 Commenting on the deliberations held at AFRAA AGA on SAATM, Sanjeev Gadhia, CEO, Astral Aviation Limited, who was also one of the panelists, said, "We need more cooperation between non-African and African carriers. More needs to be done to upgrade cargo infrastructure in African airports which will enable positive growth. The opening of the African skies for African airlines will result in benefits such as unrestricted frequency and capacity, along with the exercise of 1st, 2nd, 3rd, 4th and 5th Freedom Rights of air traffic. We remain positive that SAATM will benefit 1.3 billion population with greater connectivity options – a reality for a continent, which remains unconnected.""
With SAATM, aviation can take its rightful role in bringing the much-needed connectivity with a robust social, economic and political integration. "SAATM will also enable Africa to create more jobs in aviation, tourism, and the economy which will eventually contribute to accelerated gross domestic product (GDP) growth in the continent. The aviation industry will witness an upsurge with enhanced innovation and efficiency level while reducing the cost of operation," stated Asrat Begashaw, manager corporate communications, Ethiopian Airlines.
As the primary airport operator of nine airports in South Africa, Airports Company of South Africa (ACSA) expects that there will be several opportunities for growth based on improved market access. "The implementation of the SAATM initiative brings with it the possibility of increased movement within Africa, which will encourage an easier flow of people and goods across the continent, at a cost that will invariably be manageable for more consumers. ACSA's airports are quite intent on serving the African markets, with increased connectivity from our international airports," stated Bongiwe Mbomvu, acting CEO, ACSA.
Recently, AFRAA and IATA have strengthened their cooperation with a memorandum of understanding (MoU) to reinforce the importance of the implementation of global standards by African governments. It supports safe, secure and sustainable air transport sector that contributes to Africa's economic growth and development. Andrew Matters, head of industry analysis, IATA, commented, "SAATM is very important for the air transport in Africa for both passenger and cargo segment. Recognising this exciting initiative and its potential, IATA has entered into this agreement."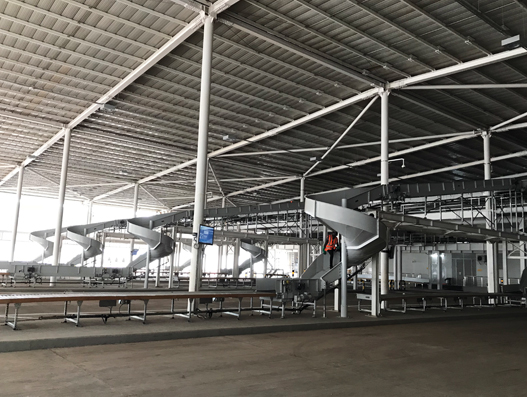 Kotoka International Airport, Accra, Ghana
In parallel, IATA is encouraging active participation from the governments. The governments from Burkina Faso, Botswana, Gabon, Equatorial Guinea, Kenya, Namibia, Nigeria, Zambia, Cameroon and most recently Uganda have committed to join Carbon Offsetting and Reduction Scheme for International Aviation (CORSIA) from the voluntary period. 
As Africa continues to be an investment hub with emerging economies, the upward trajectory will catalyse the cargo and logistics services. In 2018, Astral Aviation uplifted 43,000 tonnes of cargo compared to 38,500 tonnes in the previous year. Currently, Astral operates two wet-leased B747-400F, one F27F, two DC9F, and one B727F. "In 2019, we will acquire B767-200F and B737F as two additional freighters. We have big plans for Africa, with a new hub planned in West Africa and South Africa, in 2019 and 2020, respectively, to offer the largest air cargo network in Africa," Gadhia stated. 
ACSA's commitment to enhancing its services within Africa is evident with its technical advisory service provided for the construction of $275 million Terminal 3 at Kotoka International Airport in Ghana. ACSA's three major airports in South Africa, O R Tambo International, Johannesburg; Cape Town International, Cape Town; and King Shaka International, Durban, had recorded a combined cargo volume of almost 500,000 tonnes in 2018. In particular, O R Tambo services the economic hub of South Africa and is seen to have a strong potential to grow even further as the major hub and as an entry point into the Southern African Development Community (SADC) region as well as sub-Saharan Africa. "The types of commodities handled would be in the manufacturing and automotive space, as well as continuing to serve the growing demand for products requiring cooling and specialised handling. The expansion of the cool chain facilities at the airport will allow for further handling of perishable, pharmaceutical and medical products," Mbomvu said.
Cape Town airport serves as a sub-hub and has seen tremendous growth in cargo volumes over the last three years. The additional flights into the southern African regions from Cape Town have promoted the growth in trade of automotive, electronics, agricultural and other perishable products. King Shaka also continues to grow marginally and has several connections with the major Middle Eastern countries, as well as new flights to serve Europe too. 
The rest of the country has great potential in terms of the products and produce to be found. ACSA's three airports have notable volumes of automotive and perishable products going through, as well as a growing amount of e-commerce cargo as the economic situation of the residents improve. 
At the same time, last year air freight processed through the Dube Cargo Terminal amounted to 1,460 tonnes. Dube TradePort is working on expanding air connectivity to more African countries, through a robust route development programme, to ensure a wider network for King Shaka airport. They have already begun working with some of their partners in the airline and in government on programmes that are set to grow air services to other African countries. Mlibo Bantwini, Dube AgriZone and Dube Cargo Terminal executive at Dube TradePort Special Economic Zone, said, "So far from Durban, the route development team has managed to secure air services to places like Windhoek & Mauritius amongst others, with plans afoot to reopen direct routes to Harare and Lusaka from Durban. Although the aircraft deployed in some of these routes have a small air cargo lift capacity, they present opportunities to expand trade links and create future air freight demand by encouraging business, social and trade relationships." Dube TradePort continues to pursue charter opportunities when needed; and has the infrastructure to handle especially charters carrying oversized cargo, such as wild animals, luxury vehicles and specialised equipment.
Identifying digital infrastructure as the key to unlock Africa's economic potential, the second edition of #Africa4Future has announced the top 10 African tech startups for six-month business incubation and accelerator programme. It aims to encourage and support entrepreneurship in Africa, as the continent's young and increasingly techno-savvy population is likely to be the driving force behind Africa's socio-economic development. #Africa4Future is a joint accelerator programme between Airbus' global aerospace accelerator BizLab and Make-IT in Africa, a programme by the Deutsche Gesellschaft für Internationale Zusammenarbeit German (GIZ), the German agency for International Cooperation. 
Astral's drone subsidiary, Astral Aerial Solutions, one of the selected start-ups in #Africa4Future, is pioneering the use of cargo drones in Africa with payloads averaging 2,000 kilograms, which will enable it to provide last mile cargo delivery in Africa.
Meanwhile, the nine airports in South Africa managed by ACSA have a renewed focus on servicing the air cargo industry. This implies that there is a drive to find a more efficient and cost-effective way of providing the right facilities and the right services to all the users of the air cargo industry. Mbomvu stated, "As such, we have few focus areas which relate to security enhancements at two of our international airports that will improve the identification and monitoring of pallet, vehicle and pedestrian movements in the cargo precincts. The airports are also working closely with the stakeholders to assist with the implementation of the e-Air Waybill (e-AWB) requirements."
To make the supply chain seamless in air cargo, IATA is contemplating to introduce e-AWB for the African aviation industry. In this context, the countries must ratify Montreal Convention 1999 (MC99) so that IATA can rapidly work towards building an efficient supply chain. MC99 establishes airline's liability in the case of death or injury to passengers, as well as in cases of delay, damage or loss of baggage and cargo. Shippers and those who are involved in the supply chain will benefit from the ability to make claims without the need for expensive and time-consuming litigation. They will also be able to replace paper documents with e-AWB, thus facilitating faster and more efficient trade. Recently, Ghana, Tunisia, Niger, and Uganda have approved MC99, and IATA is thus advocating for urgent ratification of it by all the remaining African countries.
"The air cargo industry in Africa would benefit from increased utilisation of e-freight and electronic data interchange (EDI) platforms that would simplify business processes and enable transfer of high-quality data with a single key in the entry (submission either by shipper or forwarder) and transmittal of this data accurately throughout the value chain," said Bantwini.
By adopting TIACA's new cargo service quality (CSQ) tool nationwide, Kenya is set to become the first country in the world to improving standards at all airports across the country. Kenya Airports Authority (KAA) is aiming to implement the online tool at all Kenyan cargo hubs by mid-2019, allowing forwarders to rate and review the service quality they receive at airports, which can then, in turn, use the data to drive up performance.
Infrastructure is costly and space-consuming but is seen to be an absolute necessity and worthwhile investment. ACSA has a very positive track record of several cold chain installations on its premises and will continue to enable these types of investment by the various cargo handling service providers as well as forwarders. As South Africa is a primary producer of significant volumes of perishable products, ACSA's airports are fully capable of housing and handling the cargo through the entire cold value chain.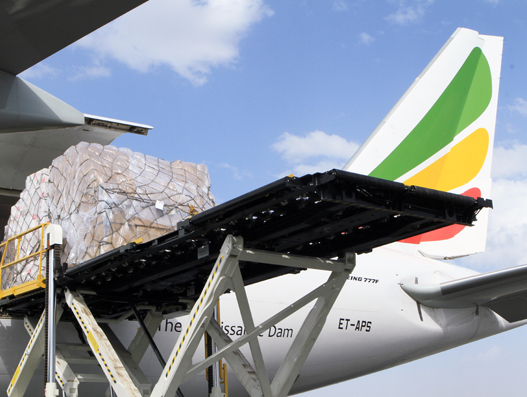 Cargo Terminal 1 Air Side at Addis Ababa Airport
Ethiopian Airlines is working on the IATA CEIV Pharma certification by fully adopting the initiatives and regulation's stipulated on IATA Temperature Control Regulation. Begashaw opined, "The full package of the service that is planned to be launched soon will be with a product name called 'Ethiopian Cargo Pharma Wing', which is armed with a dedicated team, facility and best logistics technologies of the time. This will be very important for the African countries by closing the gap in the supply chain of life science and time and temperature sensitive healthcare products."
In contrary, to the grim forecasts on part of the sceptics about Brexit in March 2019, Gadhia said, "The UK has favourable traffic rights agreement with Kenya and as a scheduled operator from Nairobi to London; we do not foresee any problems post-Brexit."
Along the similar lines, Dube TradePort Corporation also agrees that they foresee no major changes at this point of time, as there have been no changes to trade agreements between European and African countries that are expected as a result of Brexit.
However, Matters has a different perspective. "There is a lot of uncertainty about Brexit on what is going happen. We are keeping a close eye on it. If any uncertainty is witnessed post-Brexit, we are hoping to resolve it quickly so that the airlines would be able to adapt to the changing business environment and move ahead."
For African economies relying on the commodity market, Brexit will likely have an overarching impact on their economy. African governments need to come up with redefined trade and diplomatic relations with a post-Brexit Britain and Europe, for more diversification and industrialisation. As most of the trade arrangements with the UK will cease to apply or have to be renegotiated. Begashaw added, "It will be a challenge for Africa, as the UK will no longer lead some of the most important initiatives in Africa that form the basis of co-operation between Europe and the continent. At the same time, Africa is expected to maintain an upward momentum of trade and investment with its strong trade partnership with China, the US, Brazil, India, and others strengthening their relations with Africa, provided that its ties with Britain gets complicated in a post-Brexit era. Therefore, the cargo industry will be based primarily on the trends after the Brexit."
The air cargo industry serves as a critical role within the aviation space and also has direct links to the economy of each country served. The trade within Africa should be used as a tool to strengthen both parties, and trade with the global markets should allow for the country and its inhabitants to be uplifted. As such, initiatives such as the SAATM should really be recognised as a tool that will drive competition in a mutually beneficial way – for the producers as well as the consumers, and the party transporting the goods too. "There is still much within Africa that can be learned from counterparts, and the potential to grow the aviation market within Africa should stimulate better and more service offerings to the benefit of the clients rather than be used as a tool that could place restrictions or limitations on routes or services. Ideally, potential conflicts should be mitigated as far as possible," stated Mbomvu.
As many African countries gear up to drive growth in the manufacturing capabilities they continue to attract investment in industries that extract, process and deliver raw materials. "We see a burgeoning development of special economic zones and free ports around the African continent as governments use these to enhance their industrialisation programmes. This development, coupled with the traditional opportunities in the oil and gas sectors, will drive a significant portion of air cargo traffic on the continent," continued Bantwini.
Matters pointed out that at present, South Africa and Nigeria is facing a lot of economic challenges. Intra African trade has been collapsing due to connectivity, blocked funds, increased taxes and tariffs, and jet fuel charges. IATA had success in Nigeria and Egypt where the government completely cleared the backlog of funds. Further, it has urged other governments to follow suit, particularly in Zimbabwe and Angola.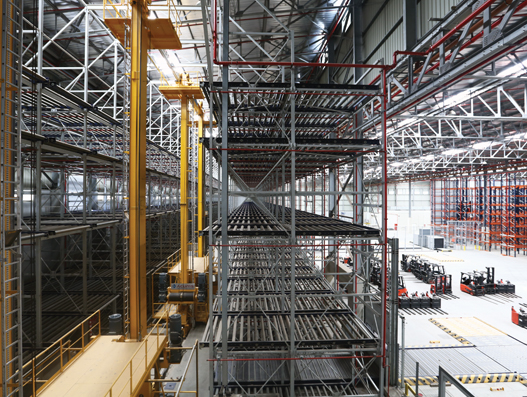 Dry cargo warehouse at new cargo terminal 2 at Addis Ababa Airport
Working together with AFRAA, IATA, and AU, the African Civil Aviation Commission (AFCAC) at its 29th Extraordinary and 30th Ordinary Plenary Sessions, has recently launched a handbook on SAATM in Zambia, which will help in clarifying any misconceptions among countries and operators about the agreement. Matters said that the handbook denotes the optimism forecasted by IATA for the African aviation industry in the years to come.
Astral expects that the factors driving air cargo growth in 2019 will be perishable exports and imports of project cargoes and consumer goods. "We expect the perishables volumes to increase by 8 to 10 percent from East Africa to Europe, whereas the demand for consumer goods from China and project cargoes from Europe will result in positive growth. The largest growth will be in the intra-African sector as more African countries are trading with each other following the ratification of the AfCFTA," Gadhia said.
There is a strong drive within ACSA to grow their footprint which will have positive effects for Africa. Similar to the business arrangement in Ghana, ACSA is capable of providing consultancy services to improve the airport infrastructure and services offered at other airports on the African continents. ACSA will also continue to support additional routes and markets to serve the African regions and thereby ensure a better connection of Africa with the globe. Whilst focus is primarily on passenger frequencies, it is recognised that the belly cargo represents a major subsidy for the airlines wanting to operate new routes, and the belly cargo revenue assists in proving the business case for the airlines.
According to the World Economic Forum on Africa, the continent will be home to 1 billion young people by 2050, which will drive consumption, coupled with the proliferation of internet access and growth in e-commerce. Intra-African trade has been lower in comparison to other regions like the European Union (EU). African airlines remain constrained with regulatory restrictions in cargo, whereby many agreements remain invalid and passenger focused. If a cohesive cargo policy is developed within SAATM, African airlines will be able to fly to more destinations within the continent thus improving competitiveness and profitability. SAATM will also be an enabler to the African Continental Free Trade Agreement (AfCFTA), in ensuring quicker access and speed to new markets by air. The World Bank estimates that the cost of intra-African trade is 50 percent higher than that in East Asia. And with only 18 percent of African countries' exports being exchanged within the continent, efforts must be made to reduce customs and port handling administrative procedures to boost intra-trade across the continent.