Bosch names time:matters as its Preferred Supplier
Nov 27, 2019: Bosch has conferred Preferred Supplier status on special speed logistics expert time:matters. This means time:matters is a preferred logistics service supplier in the area of 'Logistics Services for Global Courier Services for technology and service company Bosch. The two companies have been working together since 2014. As a preferred supplier, Bosch honours […]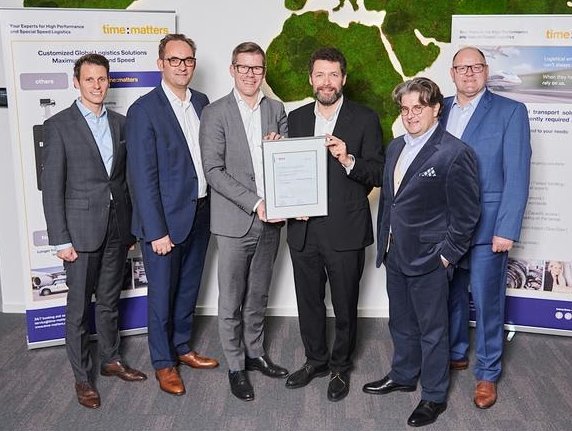 Nov 27, 2019: Bosch has conferred Preferred Supplier status on special speed logistics expert time:matters. This means time:matters is a preferred logistics service supplier in the area of 'Logistics Services for Global Courier Services for technology and service company Bosch. The two companies have been working together since 2014.
As a preferred supplier, Bosch honours those suppliers with which the company would like to strengthen and expand its cooperation.
"Being awarded Preferred Supplier status is fantastic confirmation of our successful cooperation over many years. This recognition underscores the success of our long-term service excellence and quality strategy," said Alexander Kohnen, CEO, time:matters GmbH.
time:matters provides particularly competitive services for Bosch's global production sites and divisions through tailor-made logistics solutions designed to facilitate time-critical material supply. In addition to speed and reliability, the transports are also based on an individual and flexible service.
Bosch awards Preferred Supplier status annually for 12 months at a time as part of its supplier management programme. The programme aims to establish long-term business relationships and promote shared global growth with the best and most innovative suppliers.