Bombardier delivers CS300 aircraft to airBaltic
<p style="text-align: justify;">Jun 05, 2017: <a title="Bombardier" href="http://www.bombardier.com/en/home.html" target="_blank">Bombardier</a> has delivered another CS300 aircraft, less than a week after SWISS' first CS300 delivery milestone. airBaltic's new CS300 aircraft will be showcased at the 2017 International Paris Air Show.</p> <p style="text-align: justify;">"Production of the C Series aircraft is accelerating and we are excited to continue building […]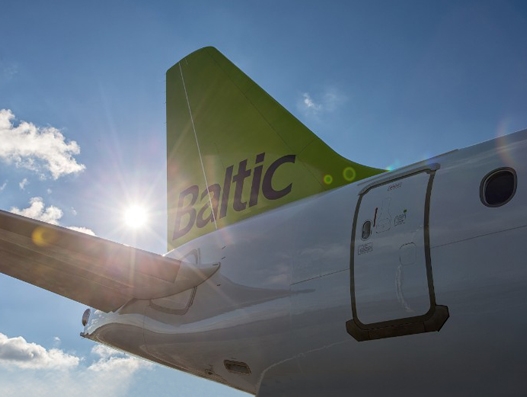 Jun 05, 2017: Bombardier has delivered another CS300 aircraft, less than a week after SWISS' first CS300 delivery milestone. airBaltic's new CS300 aircraft will be showcased at the 2017 International Paris Air Show.
"Production of the C Series aircraft is accelerating and we are excited to continue building the momentum by kicking off the month of June with another delivery," said Fred Cromer, president of Bombardier Commercial Aircraft.
"Our passengers love to fly on the C Series aircraft, and we are thrilled to integrate another CS300 aircraft into our network," said Martin Gauss, chief executive officer of airBaltic.
airBaltic is planning to open at least 13 new routes with the CS300 in 2017. The airline currently operate the CS300 aircraft on popular routes such as Amsterdam, Barcelona, Rome, Moscow, London, Paris, Vienna, Athens, and Madrid.
Bombardier has delivered 13 C Series aircraft to date.
The C Series Aircraft Limited Partnership manufactures the C Series Aircraft, and is an affiliate of the Bombardier Commercial Aircraft segment of Bombardier Inc.