Bolloré Transport & Logistics Ivory Coast gets busy with cocoa exports
<p style="text-align: justify;">Mar 22, 2017: Bolloré Transport & Logistics Ivory Coast has exported over 121,000 tonnes of cocoa via Abidjan and San Pedro ports on behalf of main local industry players, including Barry Callebaut, Cargill, Touton Negoce and UNICAO, for which we offer a comprehensive range of logistical and technical services.</p> <p style="text-align: justify;">"Our offer […]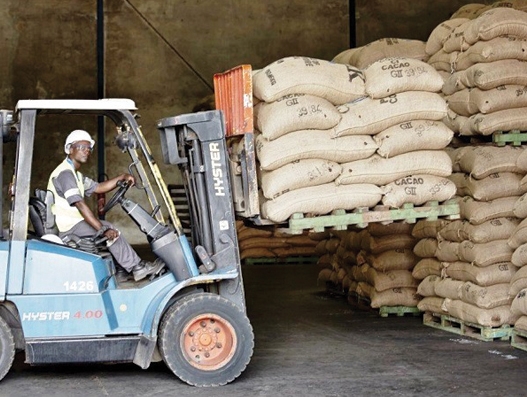 Mar 22, 2017: Bolloré Transport & Logistics Ivory Coast has exported over 121,000 tonnes of cocoa via Abidjan and San Pedro ports on behalf of main local industry players, including Barry Callebaut, Cargill, Touton Negoce and UNICAO, for which we offer a comprehensive range of logistical and technical services.
"Our offer fits in seamlessly with these manufacturers' production processes and comprises a comprehensive range of logistics services. These include local transportation, storage and for some, management of the export process for these raw materials, goods processing services for the beans: stacking, separation, sorting, classification by colour, bulk processing, bag services and consolidation, in addition to financial services thanks to the full coordination of commodity stock collateral management," said the company through a statement.
This time the logistics company has handled highest cocoa exports since 2012, despite a difficult international environment due to the global decrease in cocoa prices.
Bolloré Transport & Logistics has made regular investments in logistics facilities for the export of agricultural products and raw materials by building new warehousing spaces, bringing the surface area of the warehouses between Abidjan and San Pedro ports to 300,000 square metres. Investments have also been made in innovation, including the creation of a new container loading station for even better process optimisation.
"Over the years, our teams have developed expert know-how to guarantee the quality of export operations, in line with international QHSE standards for all types of commodity, and in particular cashews, coffee and cotton from Ivory Coast or the hinterland, by virtue of our familiarity with the road and rail links," added the company.
Since Ivory Coast is banking on the development of Agriculture and the repurposing of raw agricultural materials, Bolloré Transport & Logistics is supporting this movement with an increased presence in this key sector of the economy.