Bolloré Transport & Logistics Cameroon awarded contract for an offshore operational project
Apr 11, 2017: French oil company Perenco has appointed Bolloré Transport & Logistics Cameroon for the management and logistical coordination of a gas power station expansion directly connected to a Floating Liquefied Natural Gas (FLNG) facility off the coast of Cameroon.
Under the supervision of Dolores Biamou, head of the Oil & Gas Department, the Bolloré Transport & Logistics Cameroon teams were, in particular, responsible for the administrative procedures relating to the importation of goods from Perenco and for their consignment, as well as for their road transport to the gas power station in Kribi.
4,256 pipes shipped from Greece were first unloaded at the Port of Douala and sent by abnormal load convoys (18 pipes per truck) to the Oilfield base. These heavy packages were then stored in a 5,200 square metre area during four months before their final transport by barge up to the Perenco offshore site off Kribi.
In total, 238 trips were necessary from the Port of Douala unloading docks to the Oilfield temporary storage area, mobilising different teams, with a 24-hour coverage shift system, to ensure the unloading of the goods.
In addition, these outsize packages, with a total weight of 1,638 tonnes, were sent by sea and unloaded in the Port of Douala. As a result, over 200 packages, corresponding to a total volume of 10,280 cbm, were handled and transported by the Bolloré Transport & Logistics Cameroon teams.
For Stanislas Rodocanachi, SCM Manager for Perenco FLNG, the success of this installation out at sea is due first and foremost to the full control of the logistics chain by Bolloré Transport & Logistics. This full control of the logistics chain, which in particular involves complex multimodal transport solutions meeting Perenco requirements, was accompanied by documented monitoring of the logistical operations carried out by all Bolloré Transport & Logistics offices called upon in the course of this operation.
You may also like:-
---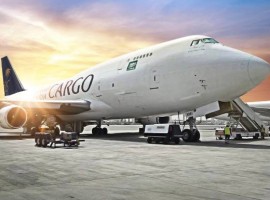 Air Cargo
The company said the new aircraft will boost the cargo and supply operations and help meet the significant surge on the demand for medicine, medical and preventive equipment and other similar goods.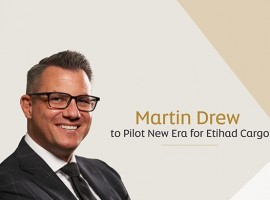 Air Cargo
Etihad Aviation Group has promoted Martin Drew to the role of managing director – Cargo and Logistics. Drew will assume the position on November 1.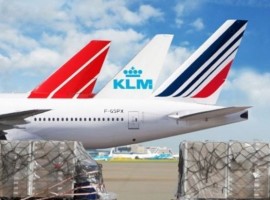 Covid-19
The additional cold room (COL), with temperatures ranging from +2 degrees Celsius to +8 degrees Celsius, will provide the capacity required to handle Covid-19 vaccines.